Save time and effort on designing your resume
Try out various designs for your resume like Instagram filters & download the ones you like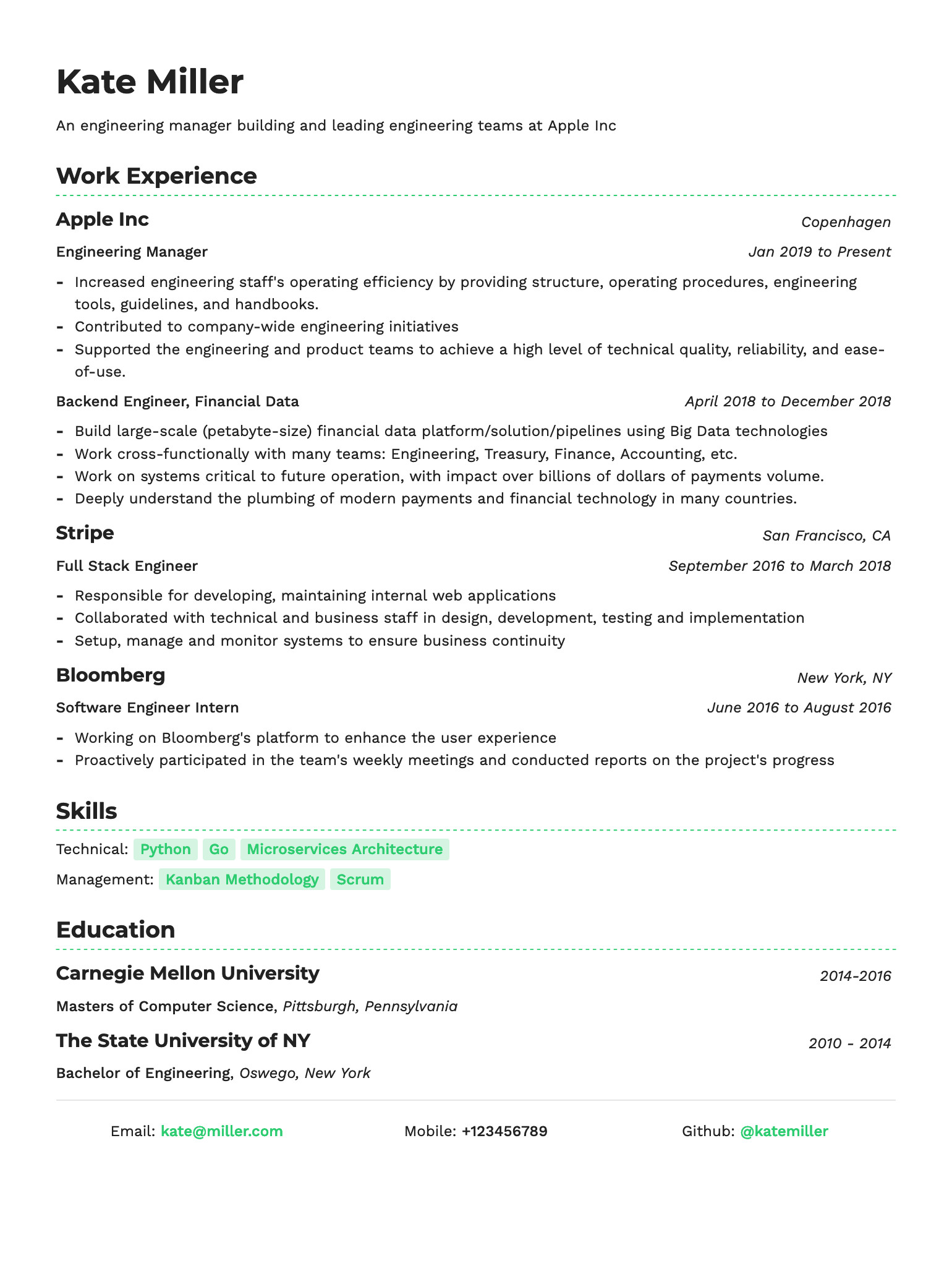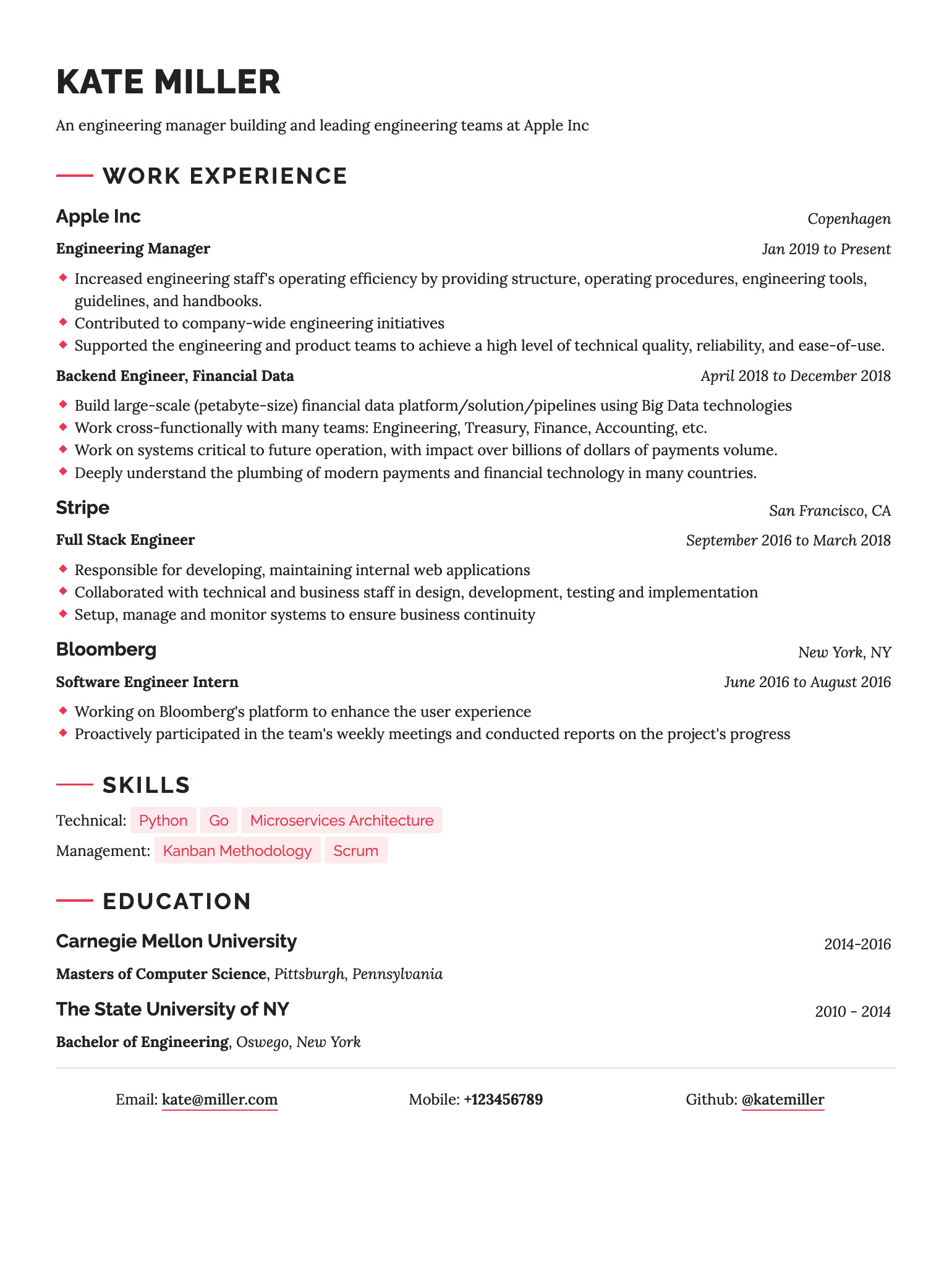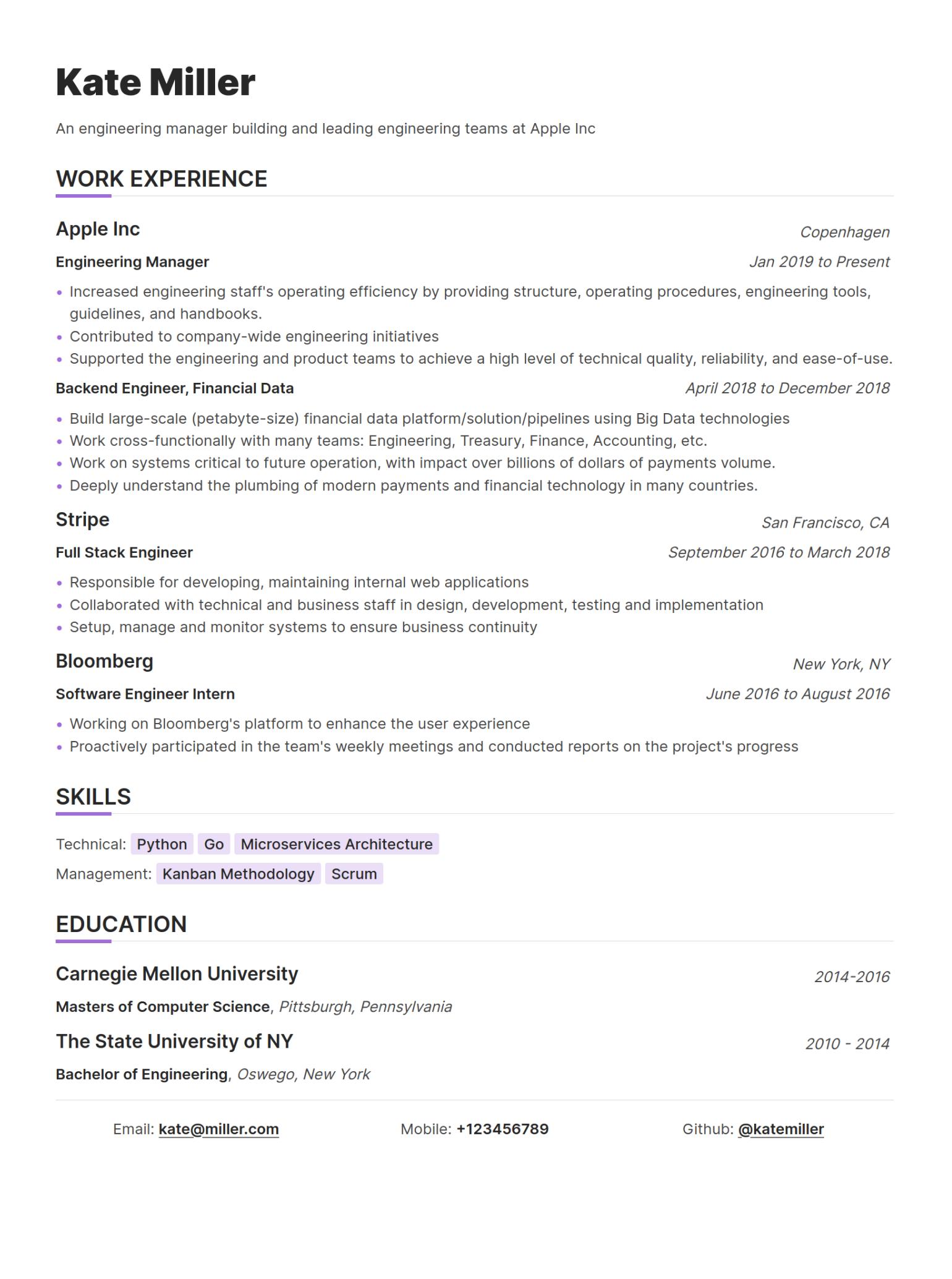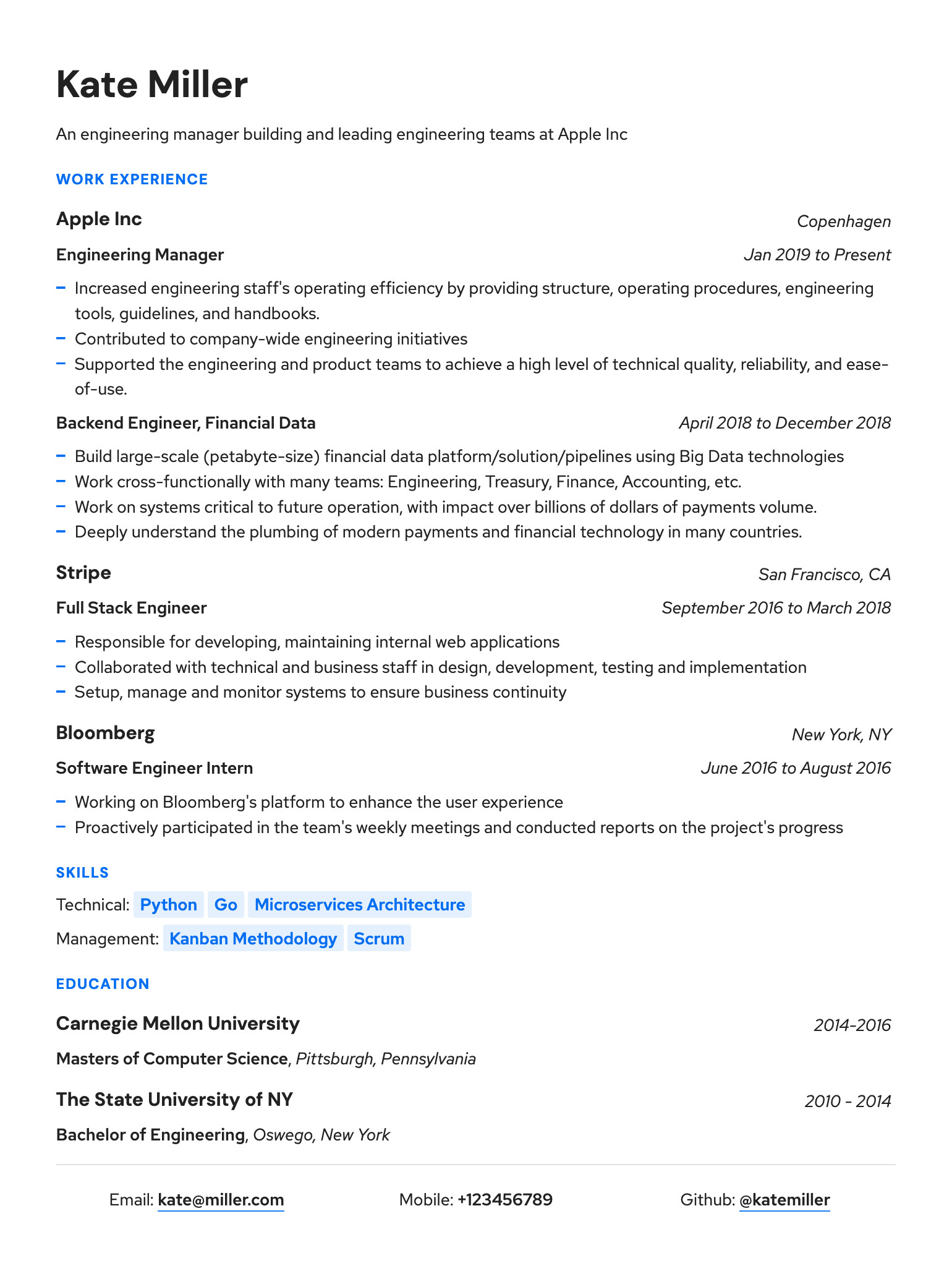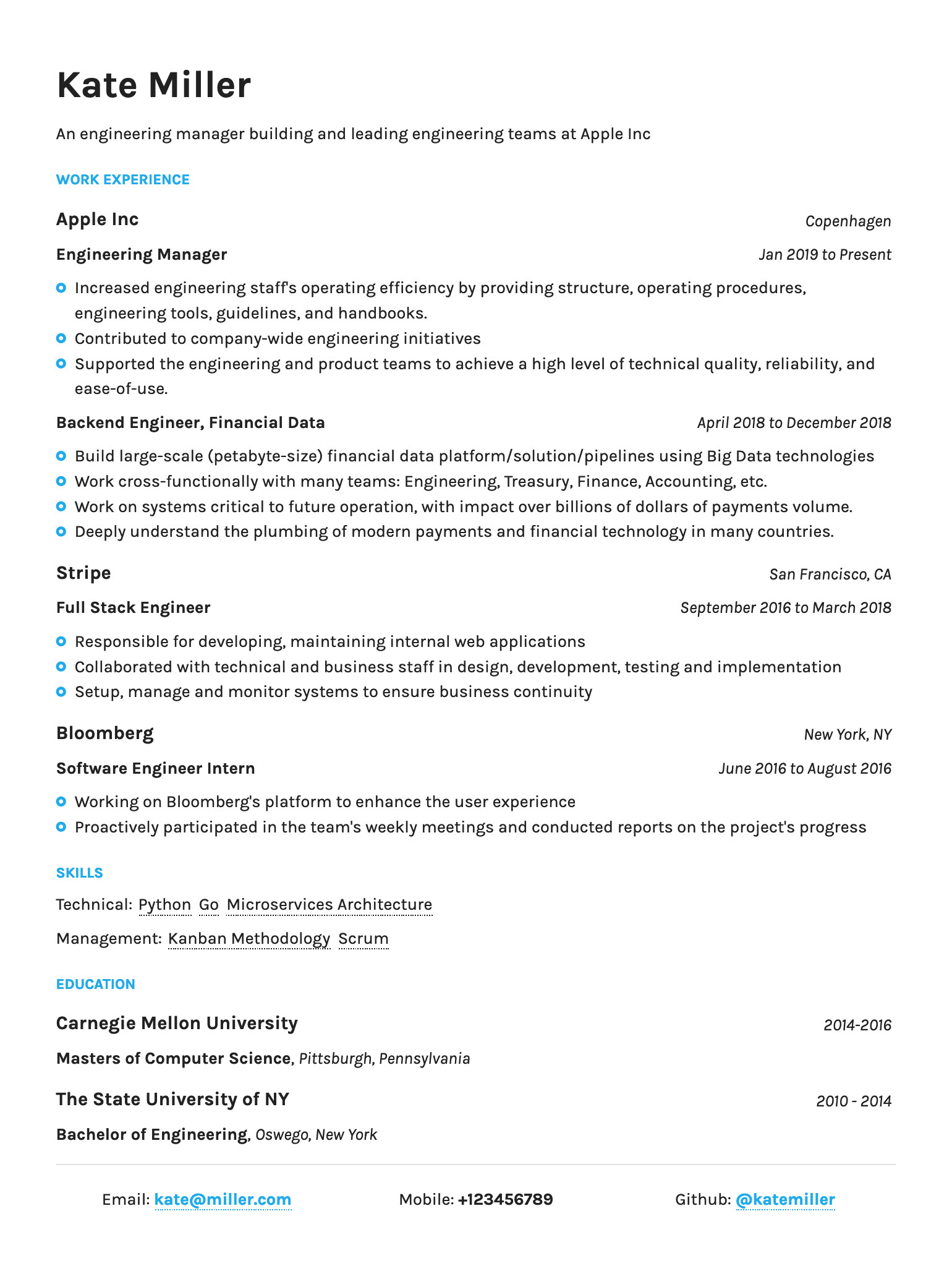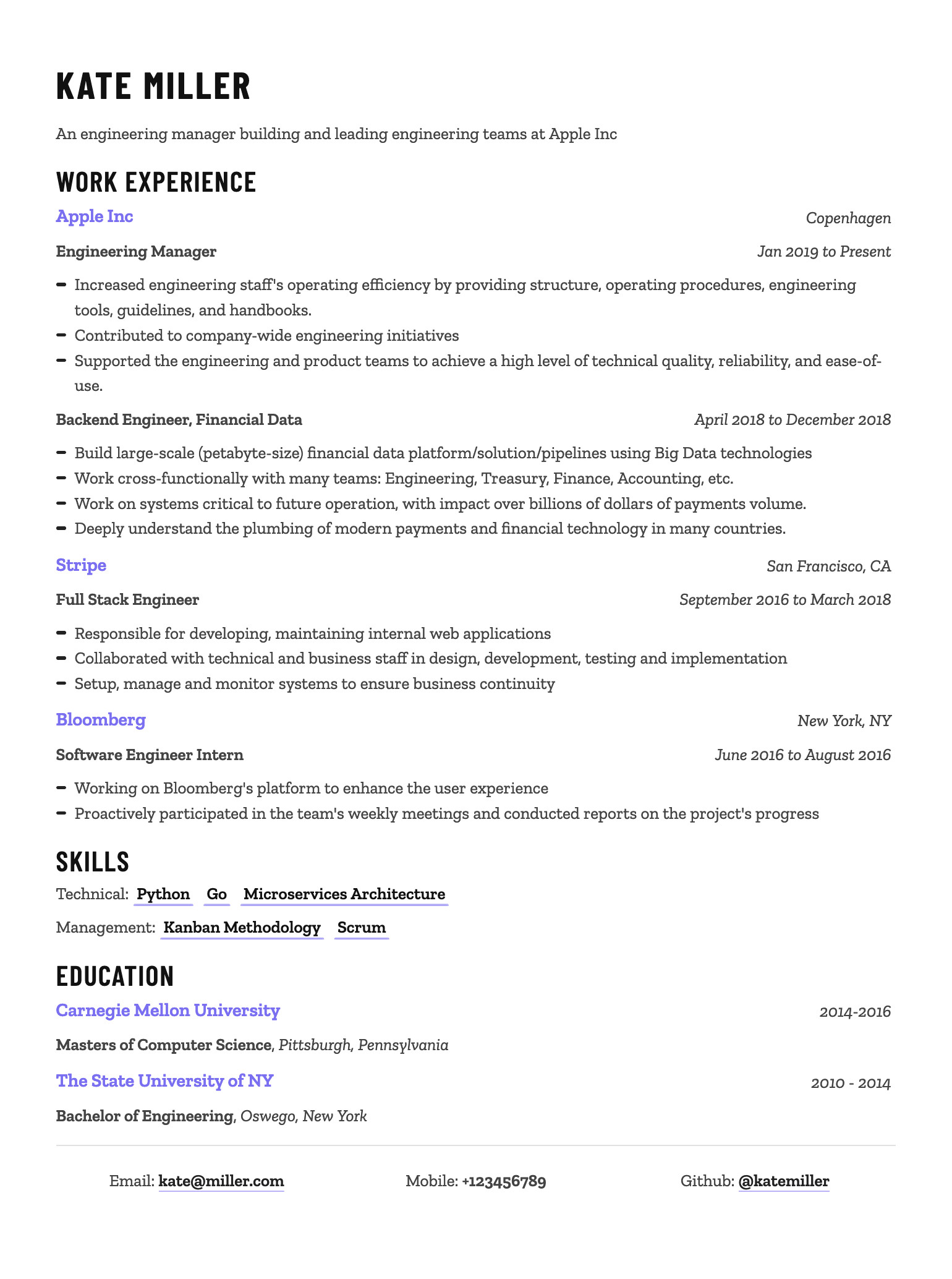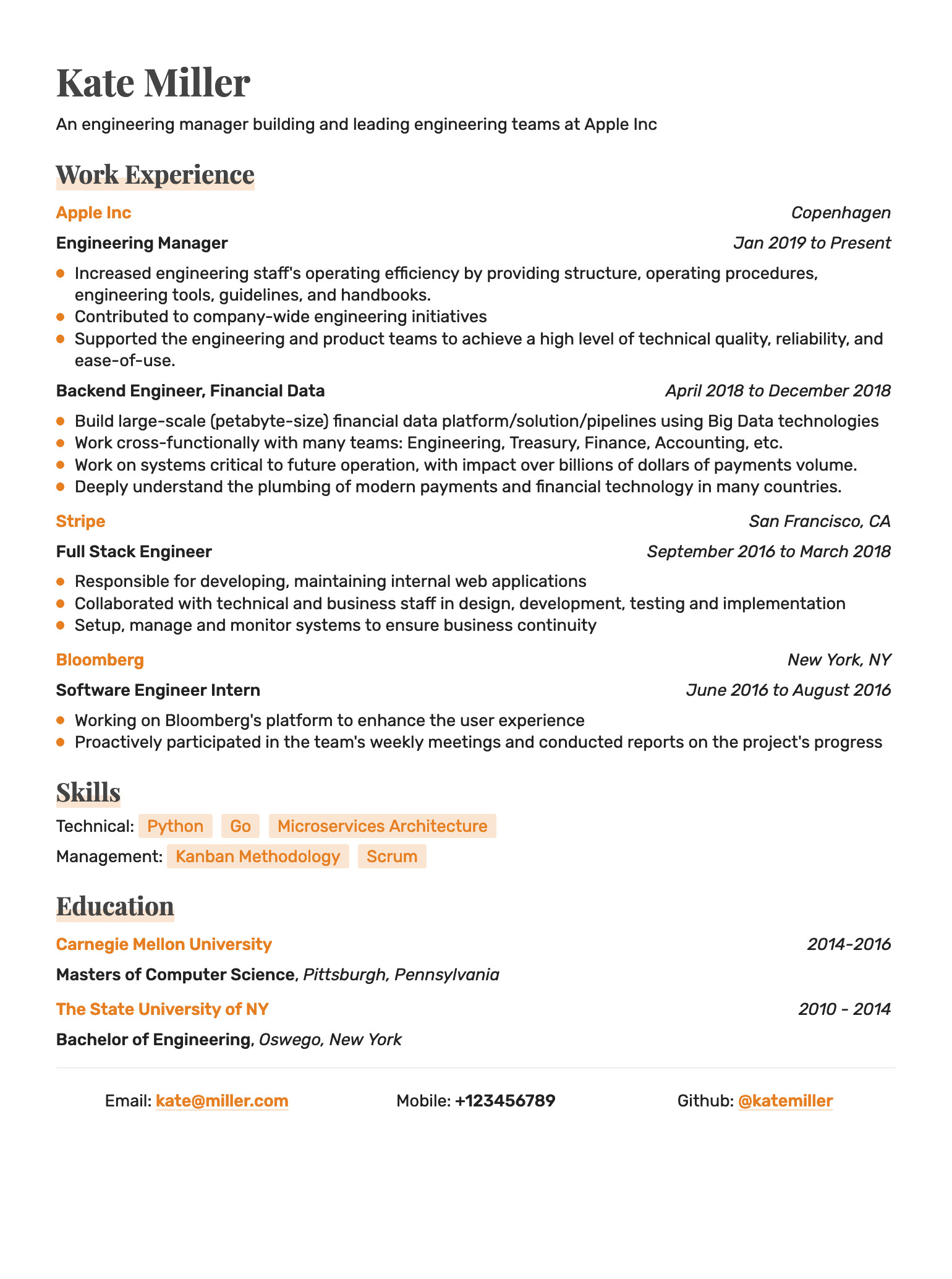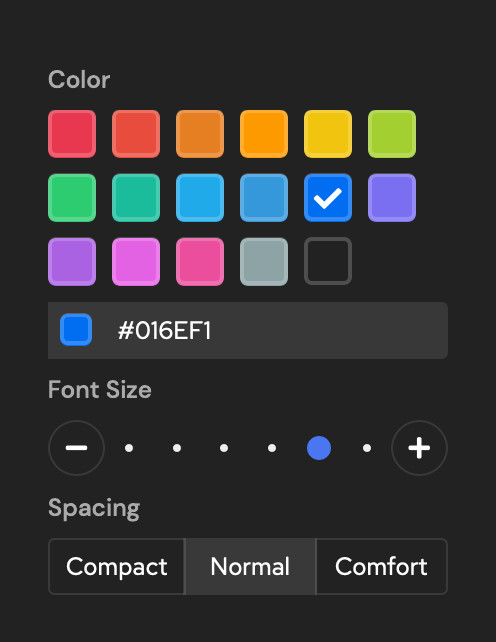 Format your resume easily
Use / (slash) commands or Markdown to quickly structure content, list achievements and highlight skills. Dump your thoughts, organize and format your content without worrying about the design.
Make your resume more engaging
Even the most text-heavy resumes can stand out if they're professionally designed with the right colours, typefaces and spacing.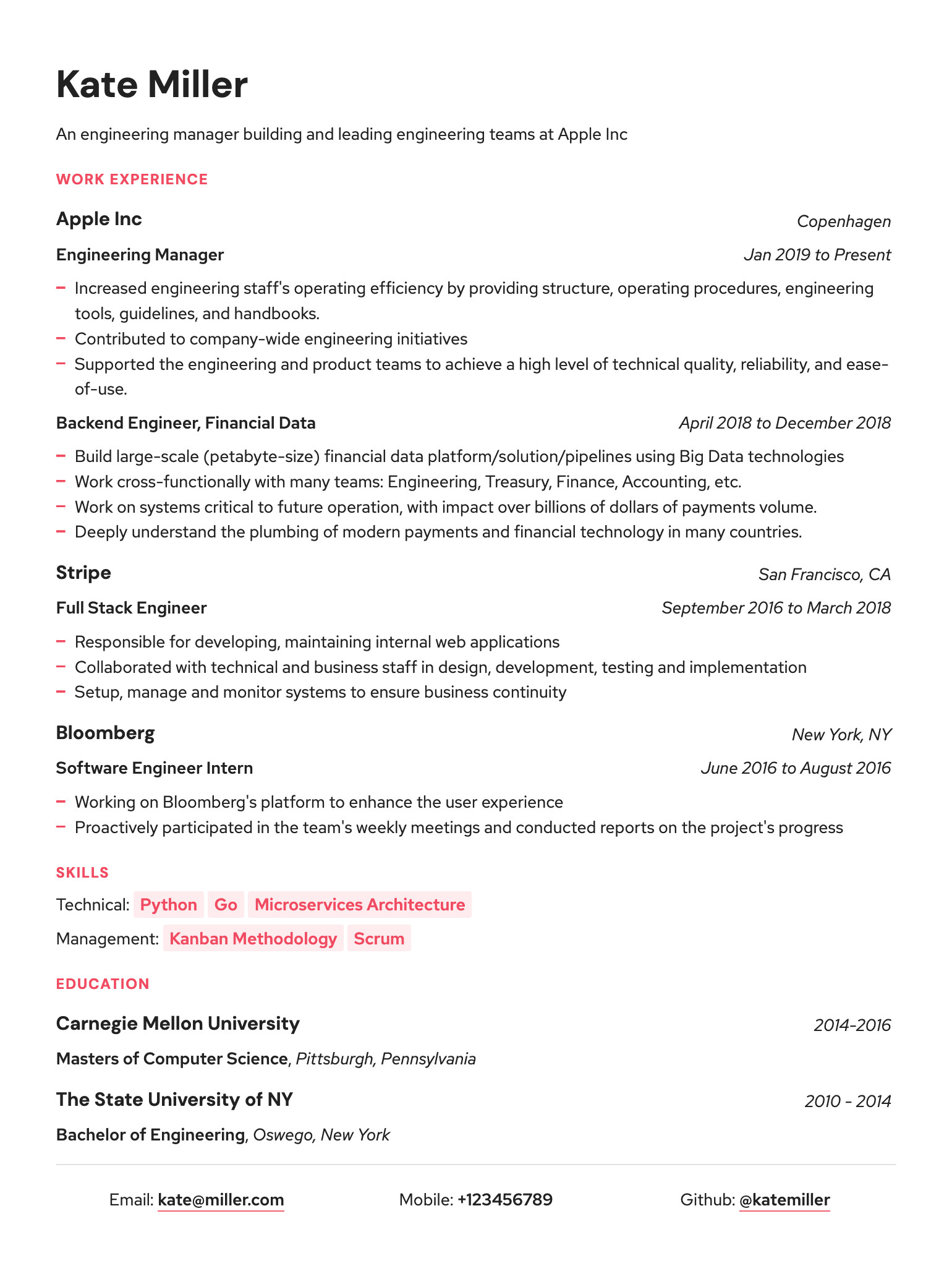 Testimonials
What our users say about us
Resumey.Pro is simple, intuitive, elegant, and you never need to worry about the layout, spacing, or styles. The time it saved for me and the professional representation of my resume has been extremely helpful. I used Canva previously for my resume editing. It was flexible, but the cost of that flexibility was that each time I make any edits, I have to adjust the space between sections or even make structural changes if I am adding too much content. That had been so annoying.
Resumey.Pro offers a powerful solution to making sure your resumes and cover letters stand out with little to no effort required. I've been using the service for only a few months and have already received multiple job offers in tech.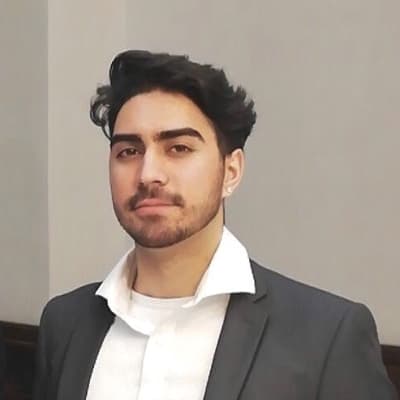 Sohrab Amin
Resumey.Pro is the best resource I've found to make resumes. It's easy to use, easy to custom and beautiful. You can have as many resumes as you want and it's very easy to make changes and download. Saves me a lot of time.
I was looking to revamp my CV and came across Resumey Pro. It took me almost no time to get started! The quick guide is simple and self-explanatory, and all you need is basic computer literacy to come up with a professional looking CV. Since the formatting is taken care of, I could dedicate maximum attention to the content alone; this is a huge plus!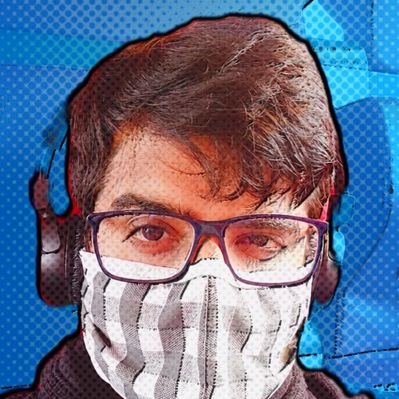 Harsha
I love how people keep creating solutions that allow you to quickly create slick looking resumes. The most recent option that I have found is called Resumey.Pro, and I have been enjoying the experience. The great thing about this one is that it uses Markdown. Check it out!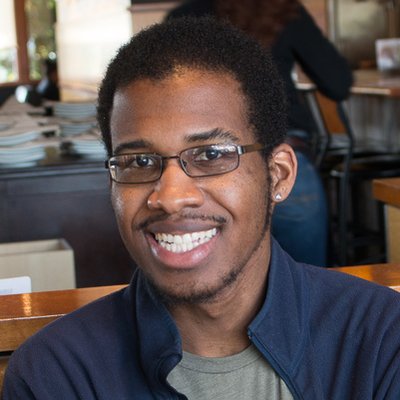 Joshwin Greene
Simple, fuss-free pricing
Unlock downloads beyond your trial period, with one-time payment.
We do not auto-renew upon expiry.