Get shortlisted for your dream job.
A recruiter typically looks at your resume for just 6 seconds!
Make yours stand out from the crowd.
Save time and effort on designing an impressive resume
STEP 1
Write your content
Use / (slash) commands or Markdown to quickly structure your content.

STEP 2
Pick your design
Fine tune formatting and try out various designs like Instagram filters.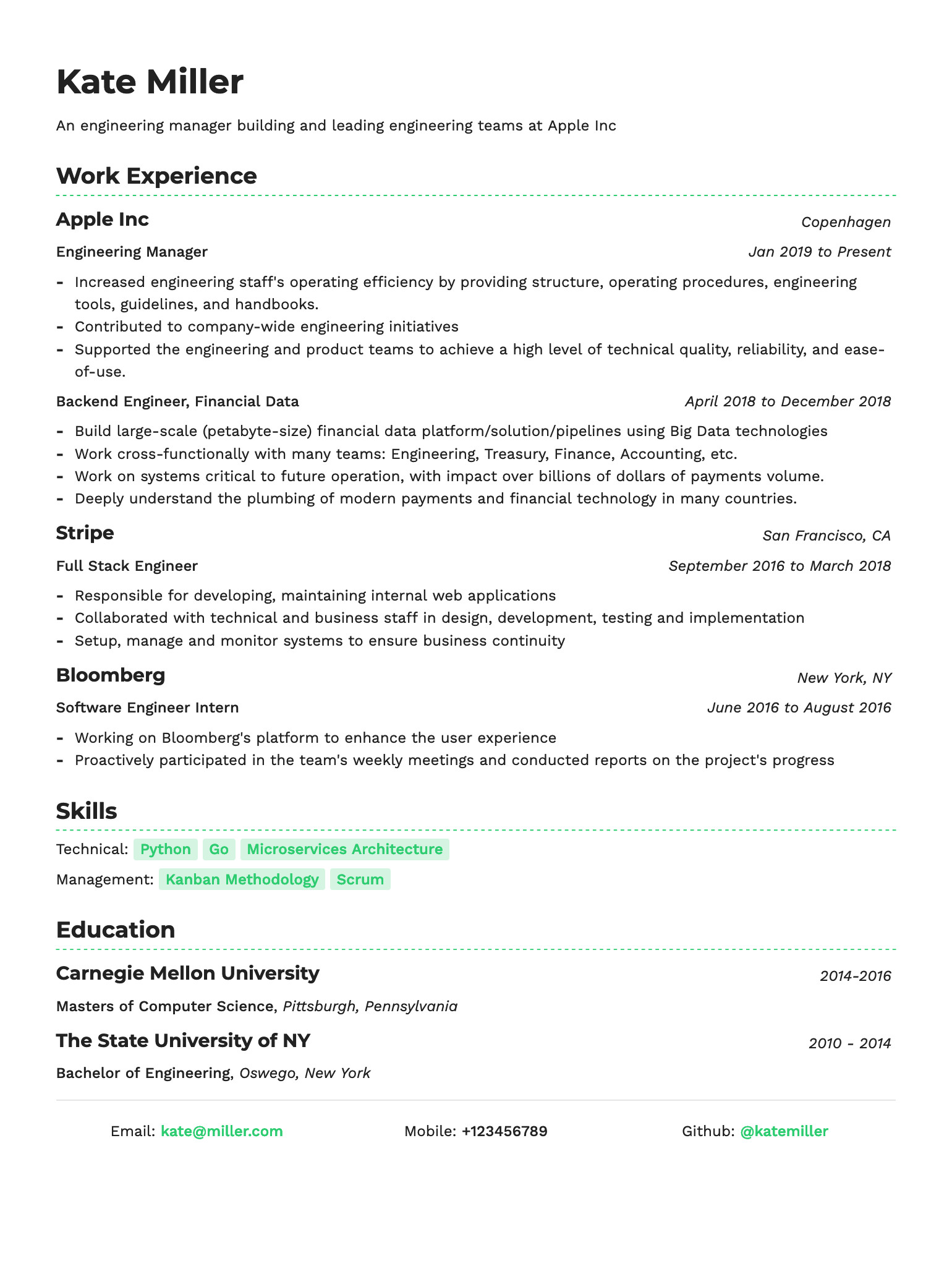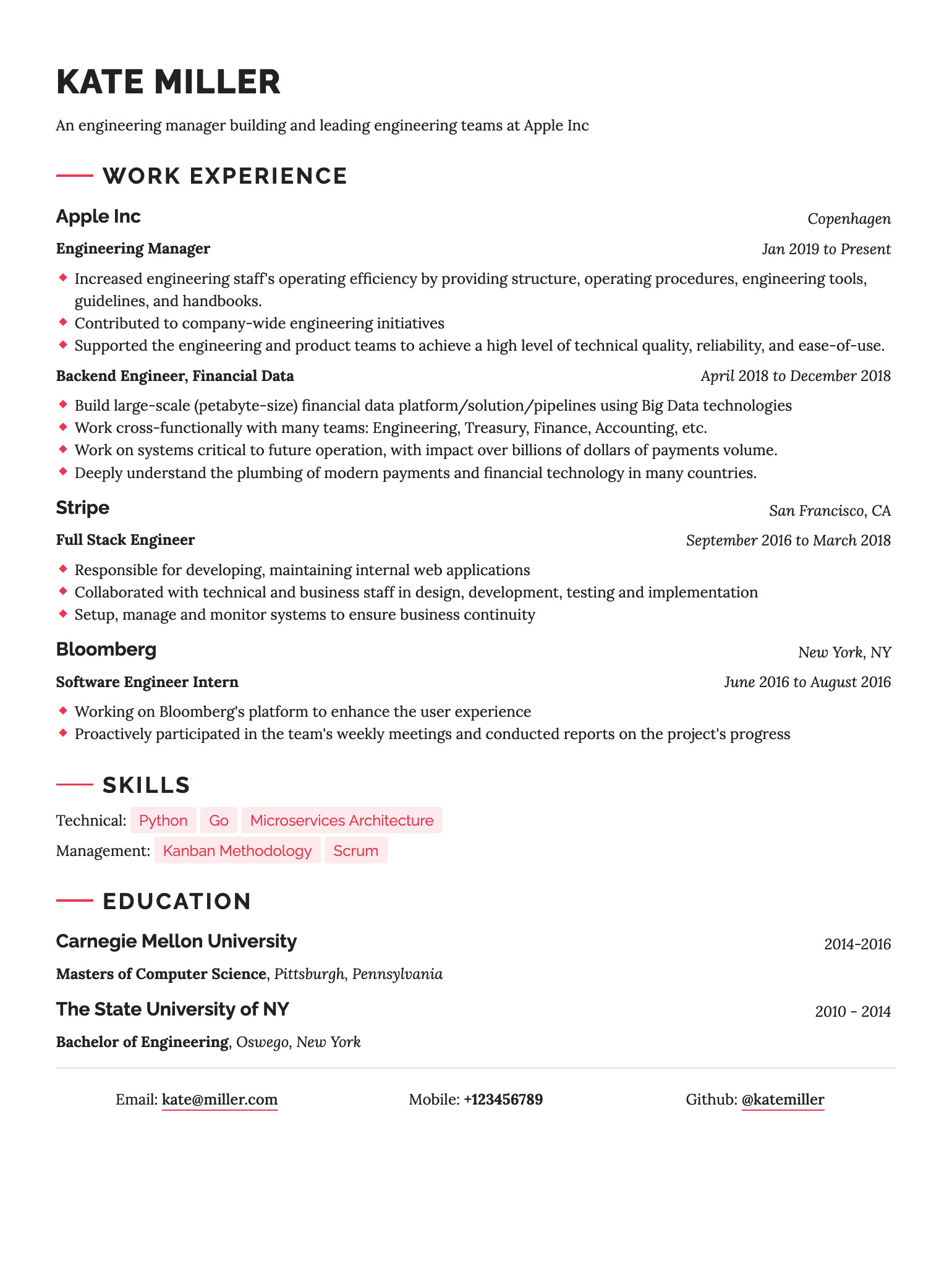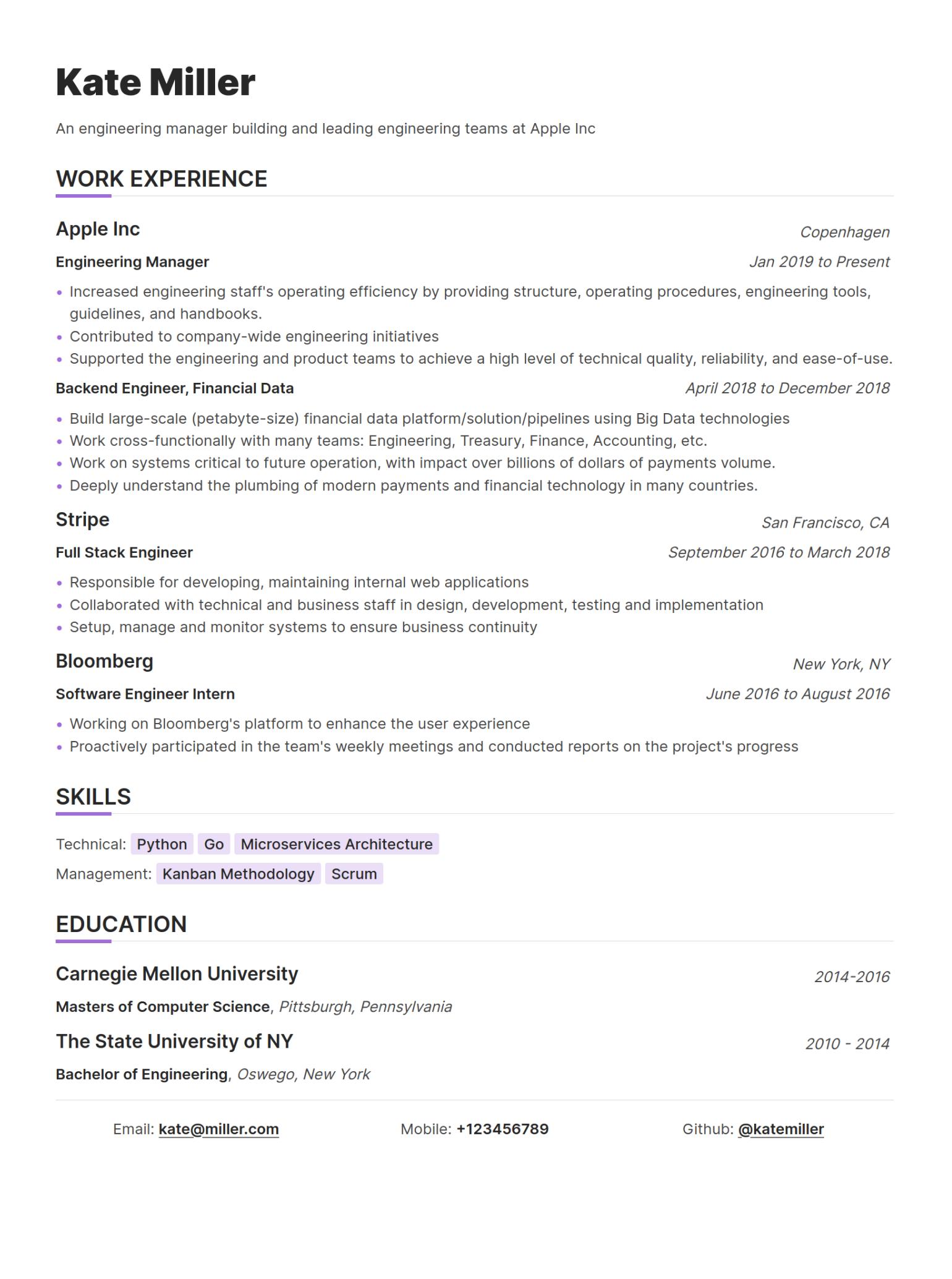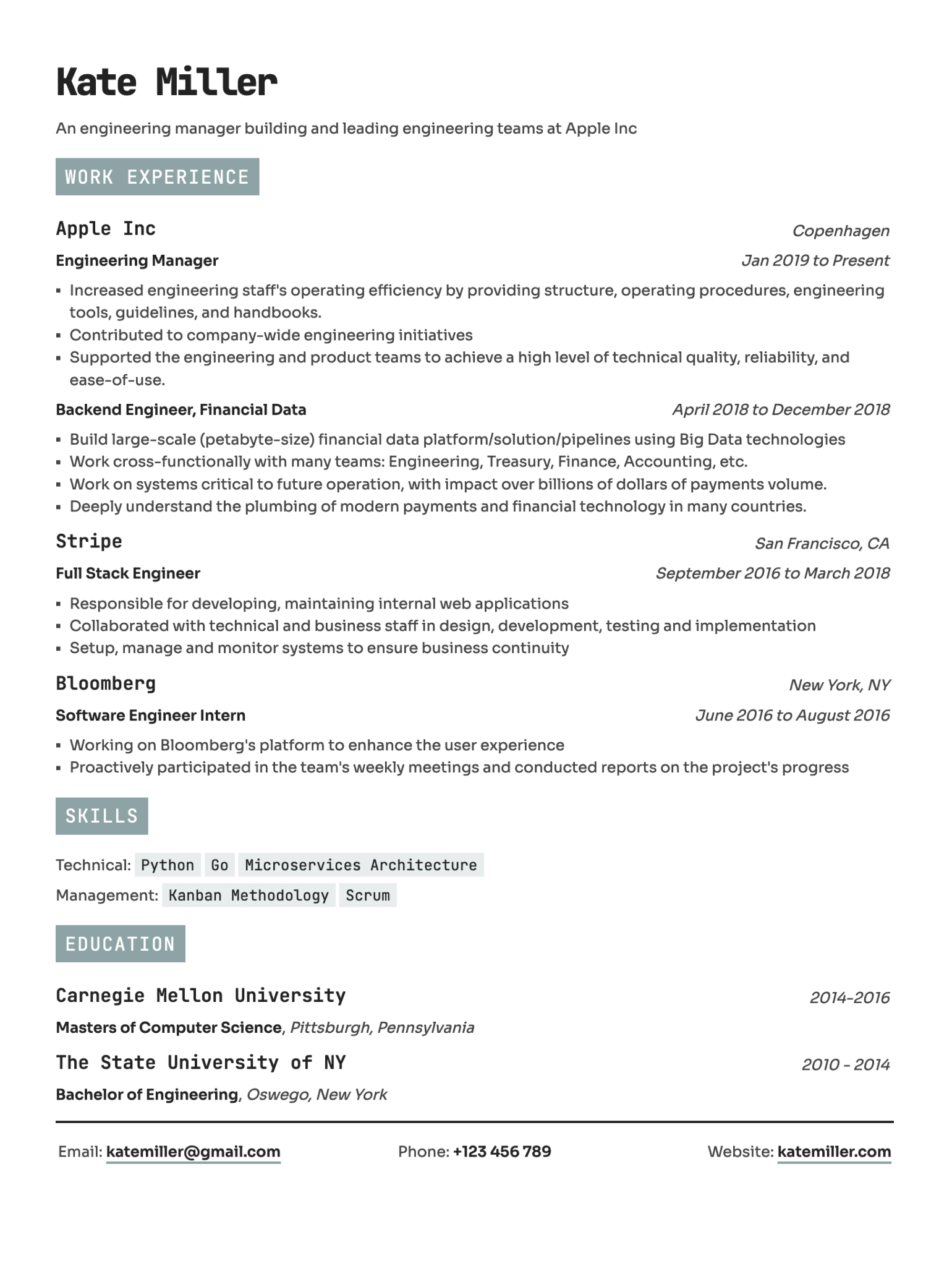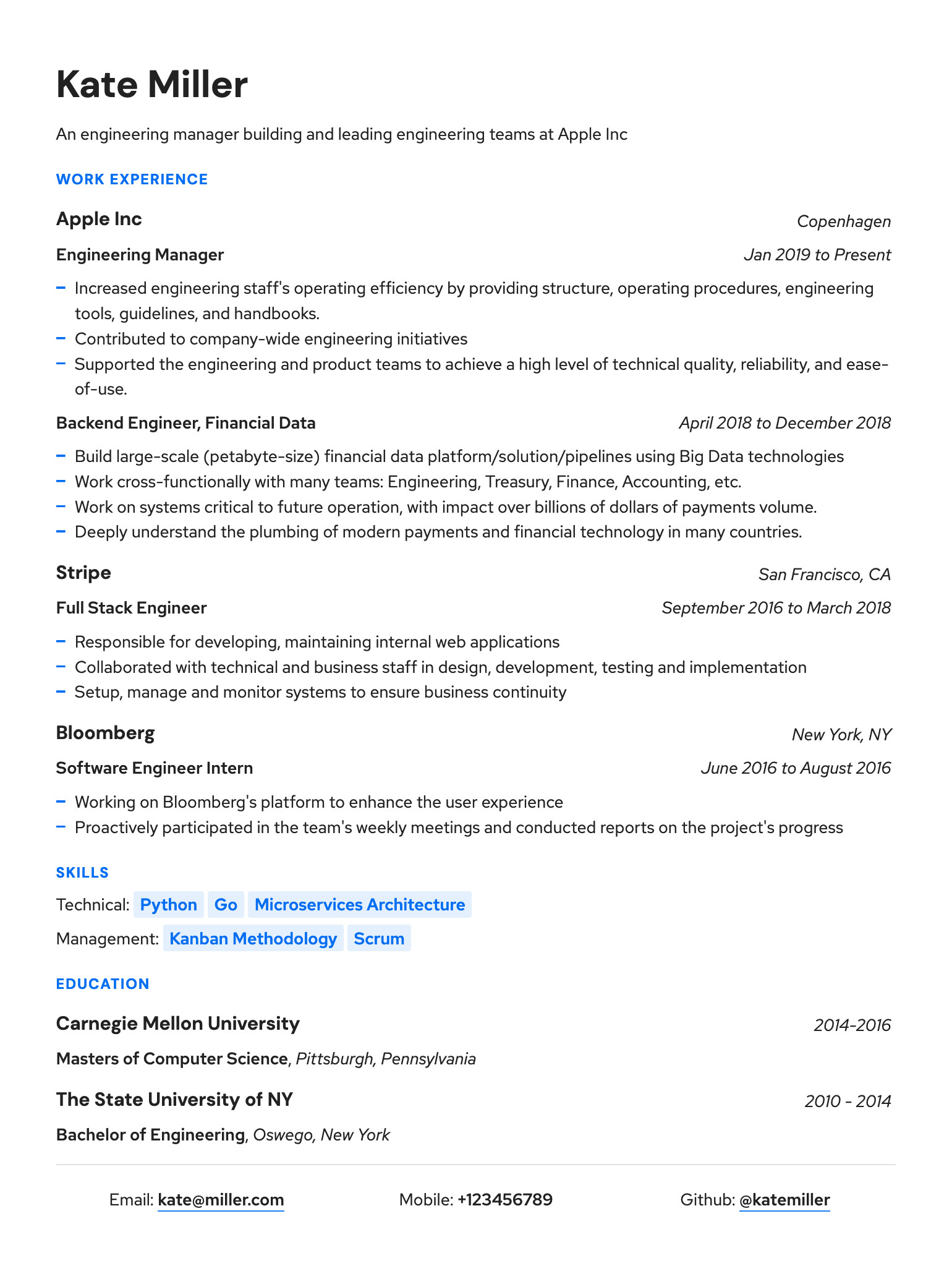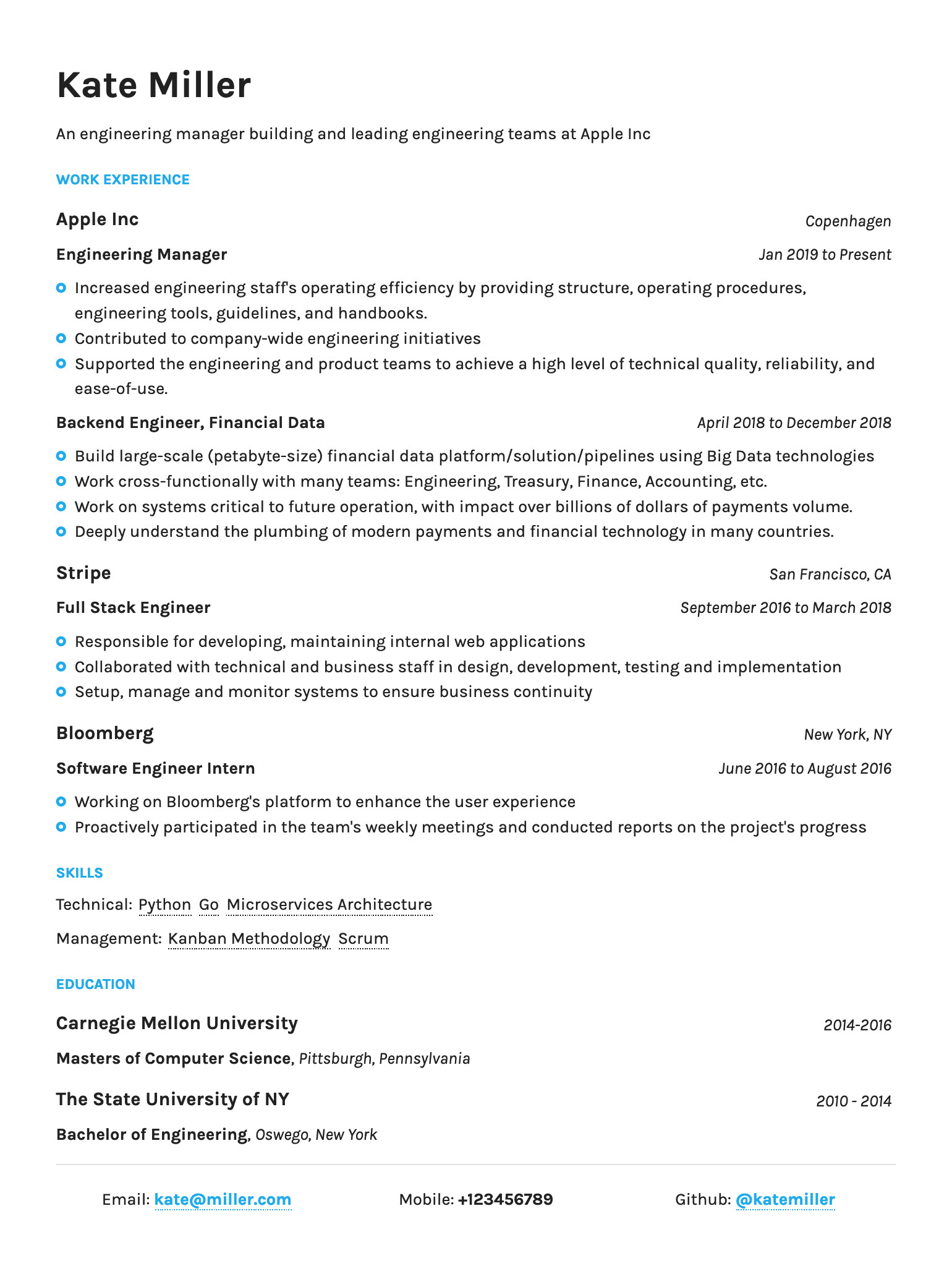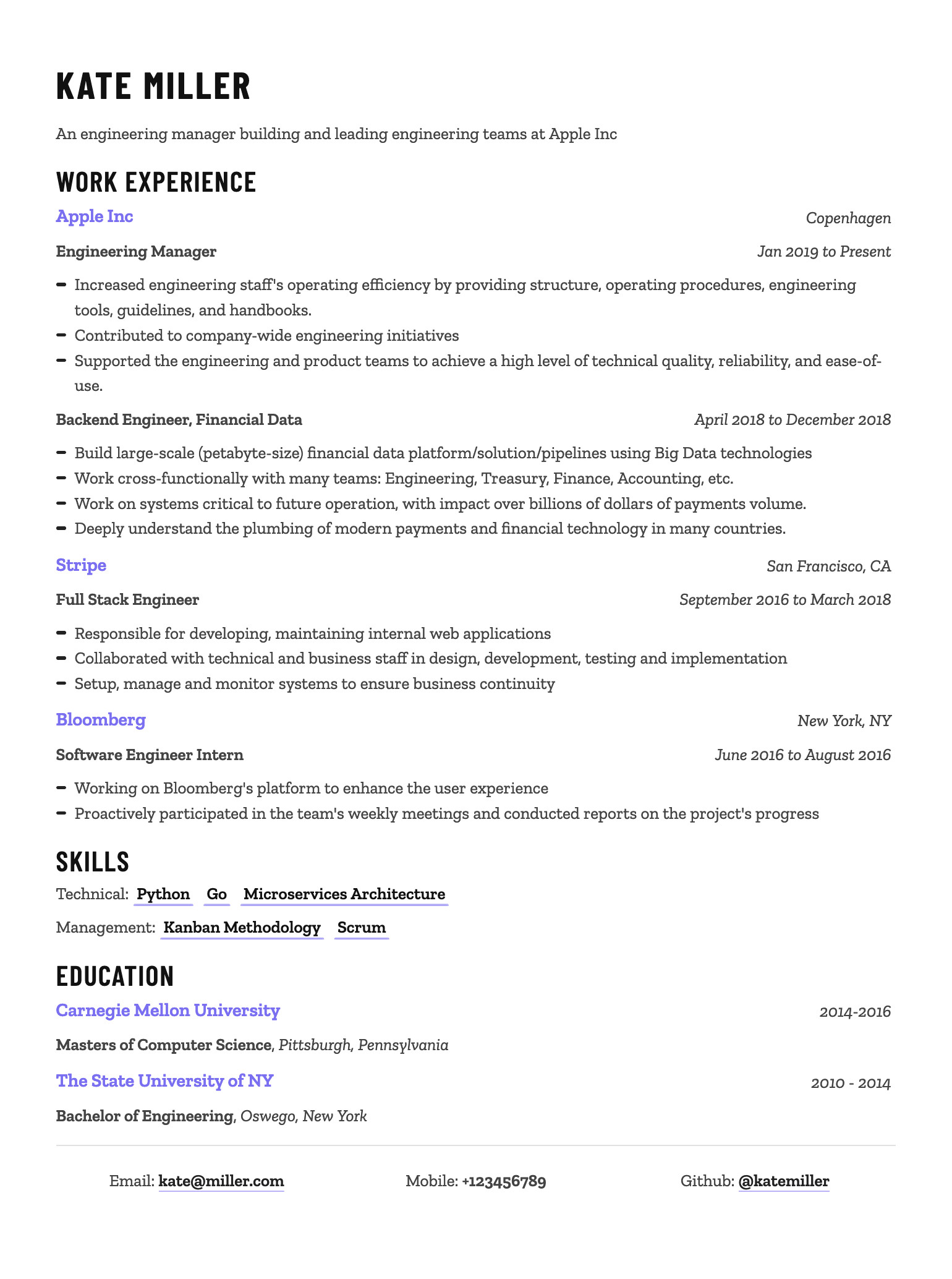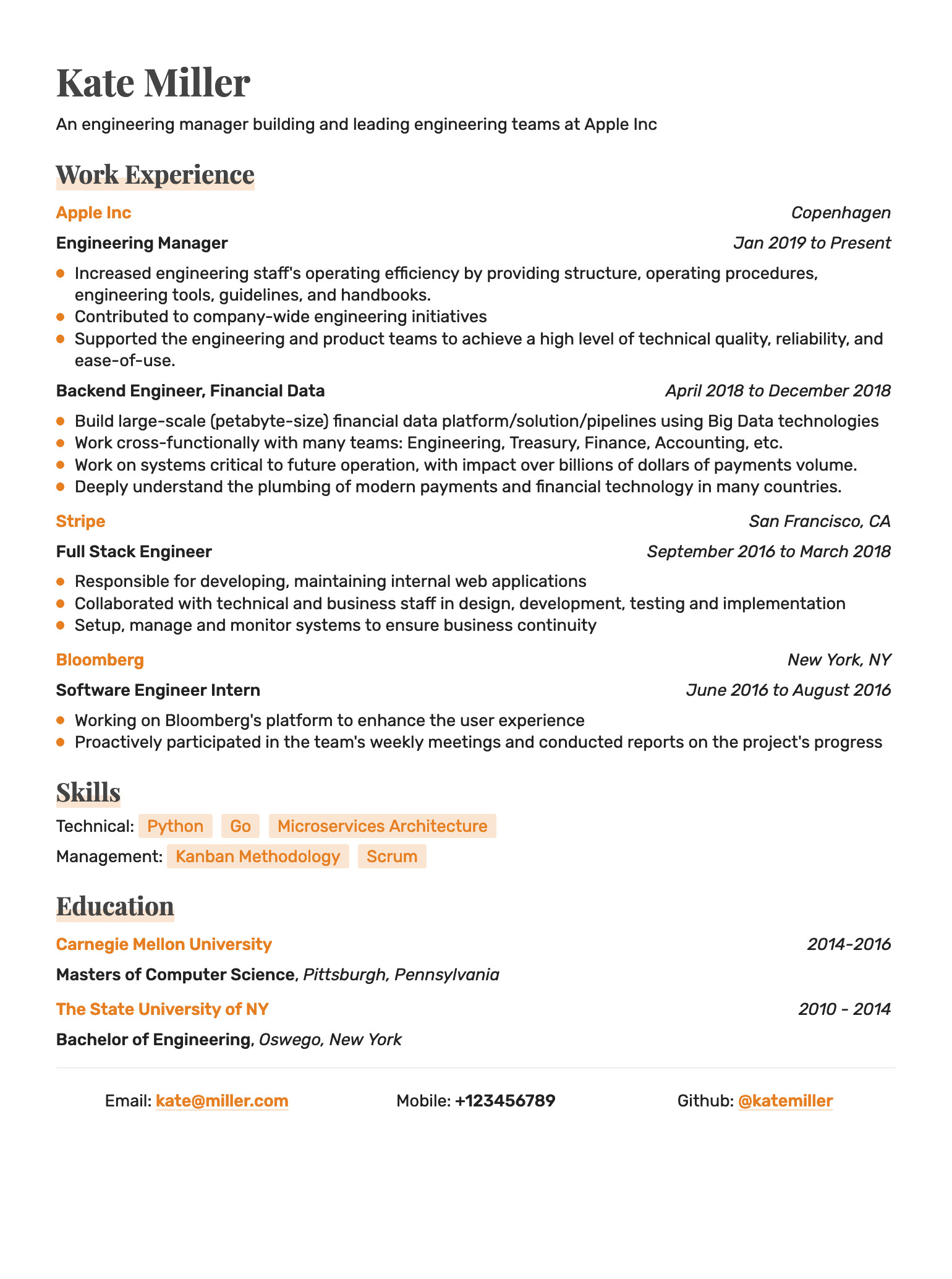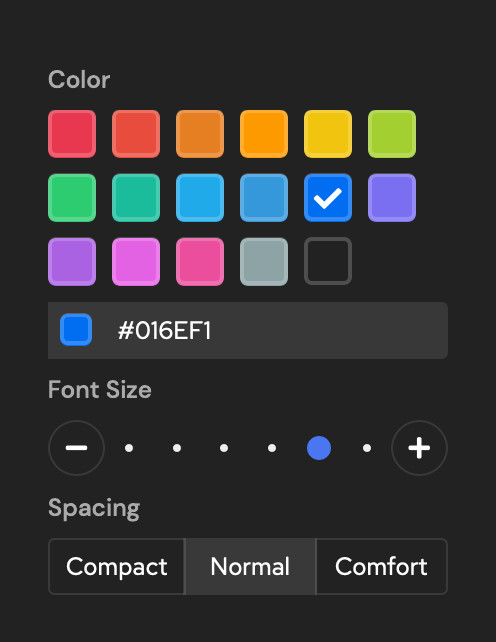 STEP 3
Yass, all done!
Thats it! Now you can download the resume in PDF format.
Stand out in a crisp, beautiful manner.
Clean and consistent
Your resume will always have consistent alignment and formatting with Markdown. So you don't have to worry about it every time you edit.
Get the right look and feel
With thoughtfully designed templates, you can get the desired look within minutes. The templates come with the right combination of fonts and design elements.
Position yourself well
Customize further to package your credentials in-line with the job you want - highlight specific skills related to the role with colours and spacing.
Resumes created by
1800+
students, designers and developers
Resumey.Pro offers a powerful solution to making sure your resumes and cover letters stand out with little to no effort required. I've been using the service for only a few months and have already received multiple job offers in tech.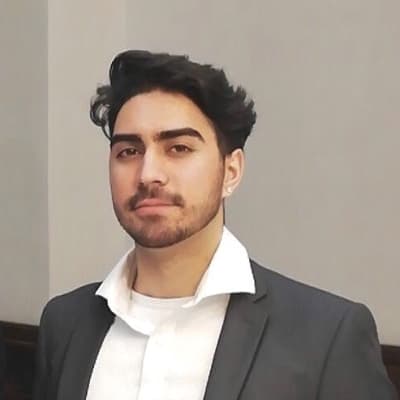 Sohrab Amin
I've been using Resumey.Pro for a while now and love it so much. I advocate for it so much because it's easy to write in Markdown and offers just enough options to make my resume aesthetically pleasing :)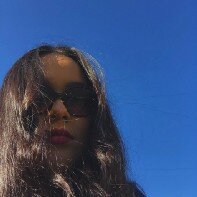 Stephany Lopez
Resumey.Pro is simple, intuitive, elegant, and you never need to worry about the layout, spacing, or styles. The time it saved for me and the professional representation of my resume has been extremely helpful.
Resumey.Pro is the best resource I've found to make resumes. It's easy to use, easy to customize and beautiful. You can have as many resumes as you want and it's very easy to make changes and download. Saves me a lot of time.
I was looking to revamp my CV and came across Resumey Pro. It took me almost no time to get started! Since the formatting is taken care of, I could dedicate maximum attention to the content alone; this is a huge plus!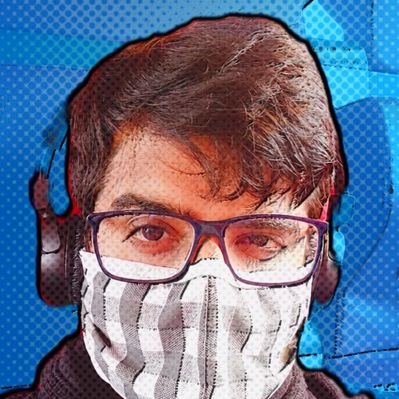 Harsha
Featured on



What's unique about Resumey.Pro?
Complete flexibility
No lengthy forms to fill, no restrictive boxes. The intuitive editor helps you curate your resume as you like.
Save time significantly
Spend less time on creating your resume and more on sending it out. Ready-to-use design templates do most of the heavy lifting for you.
Change your mind anytime
You're not forced to stick with a design template that you pick initially. You can switch between designs at any stage of editing.
Ready to get started?
Try for free today!
How much financial impact will your resume have?
Impact created by my resume
Simple, one-time payment.
Student discounts are available,
drop us a note
to get your coupon code.
Unlimited copies of resumes
Full customization - colours, font size, spacing
Unlimited edits and downloads
We do not auto-renew upon expiry