Save time and effort on designing your resume
Try out various designs for your resume like Instagram filters & download the ones you like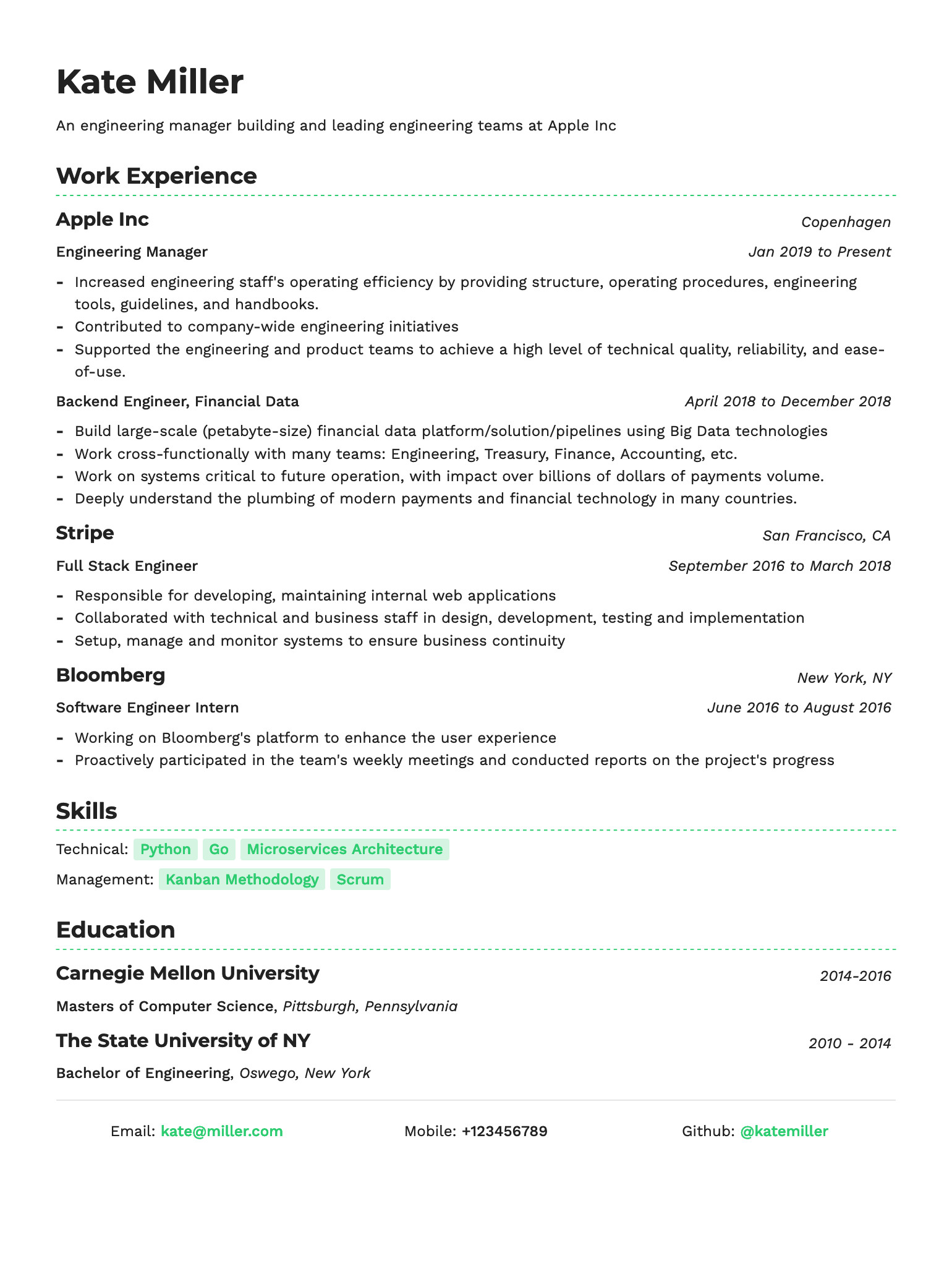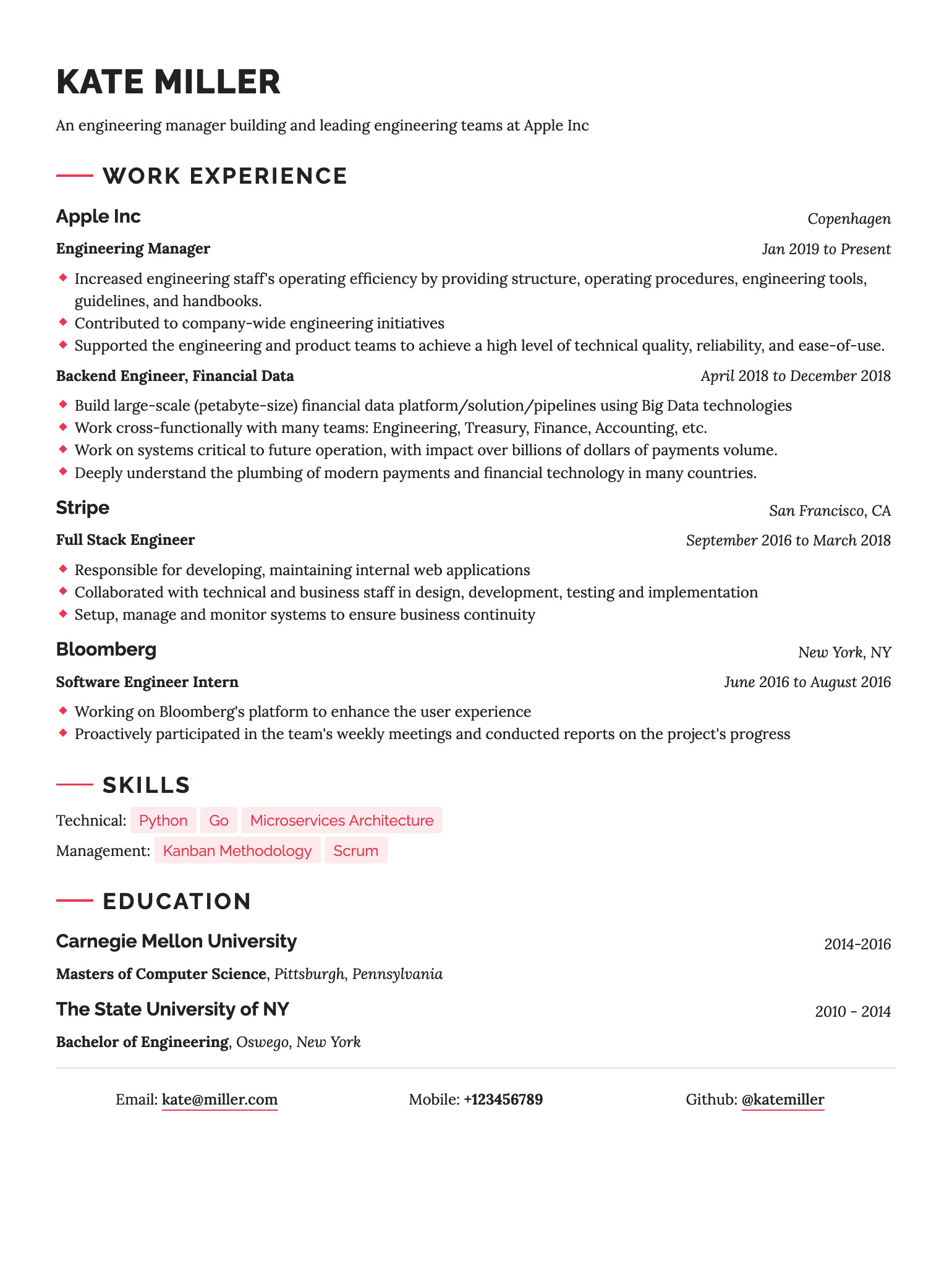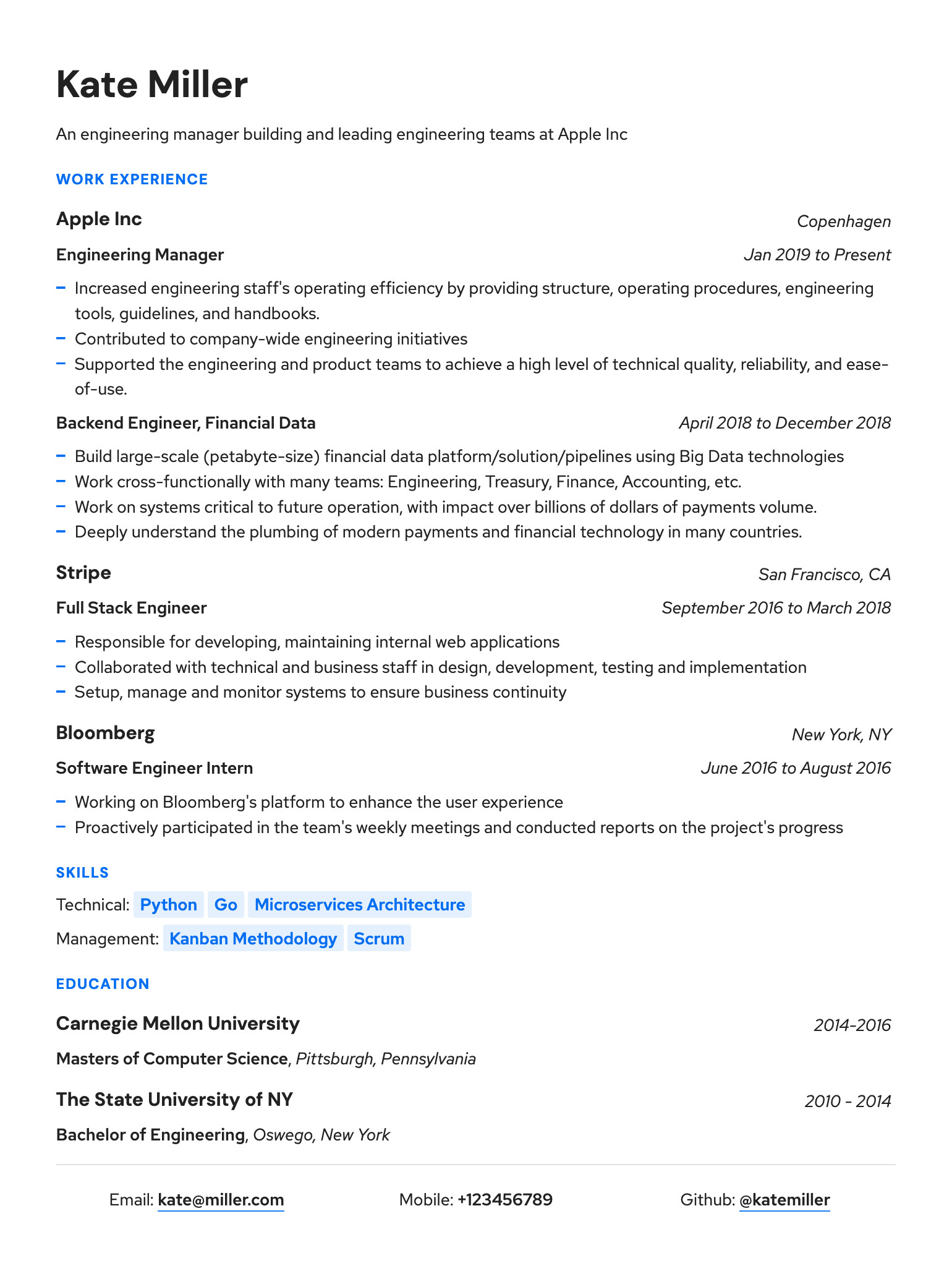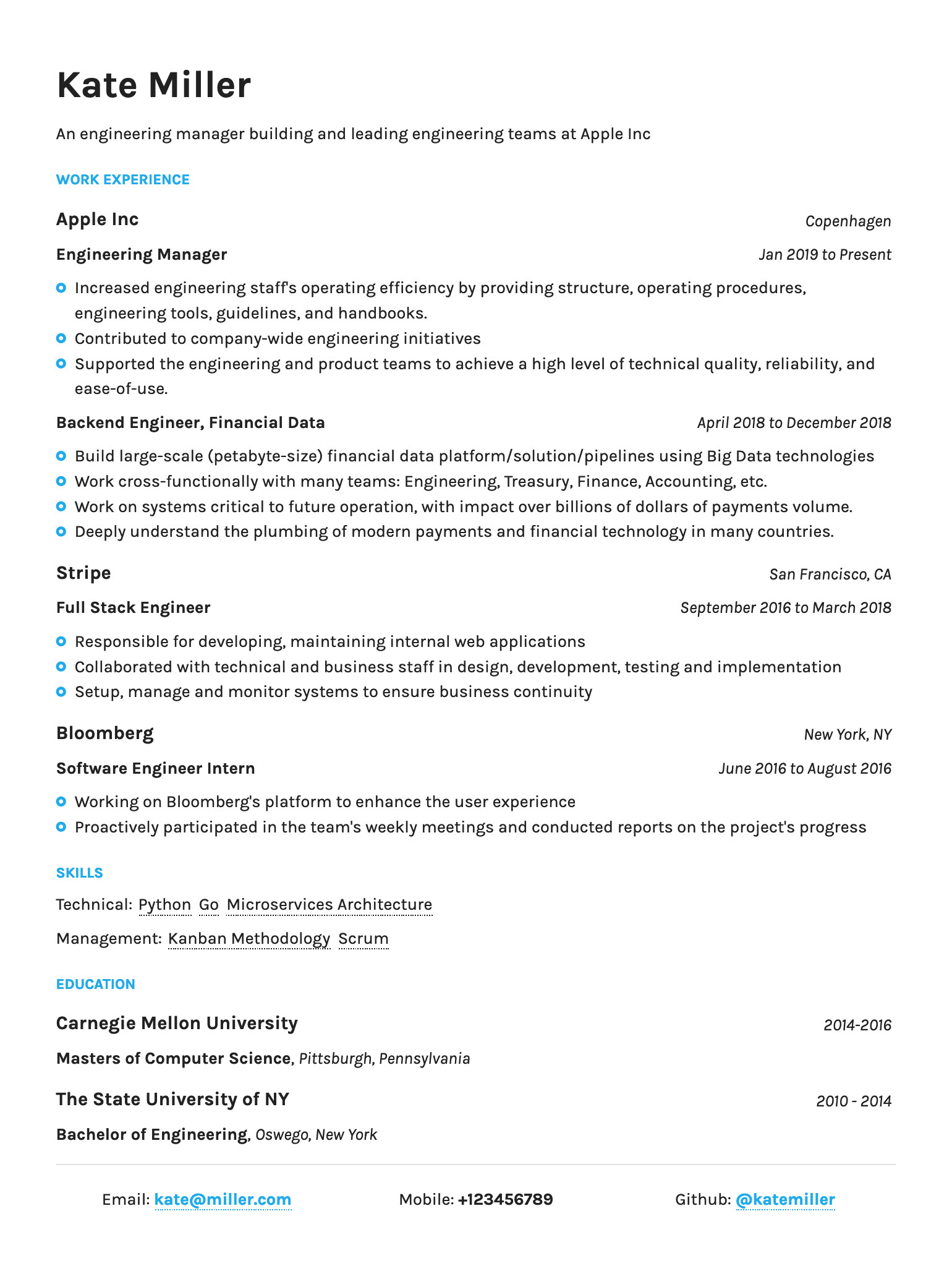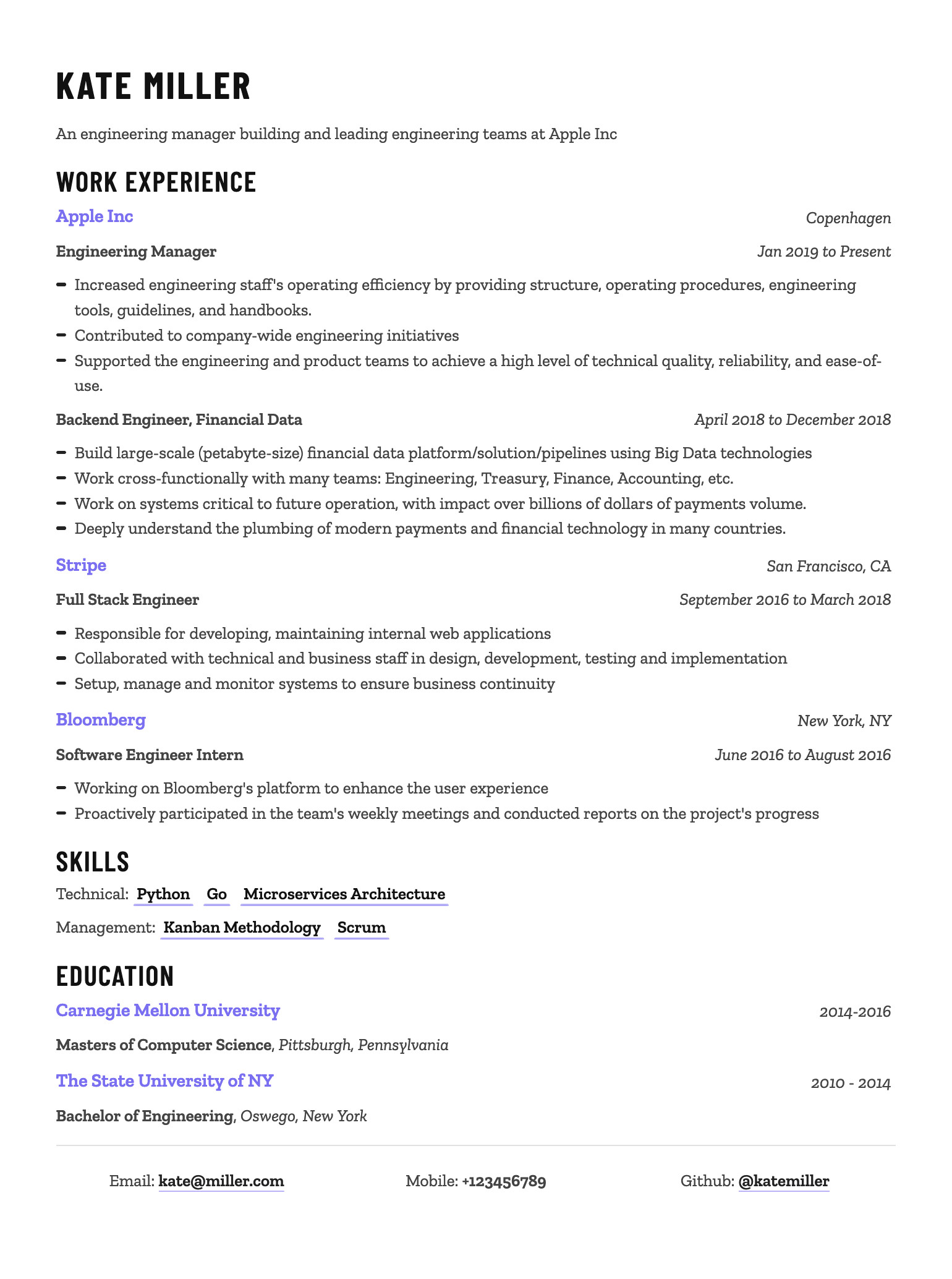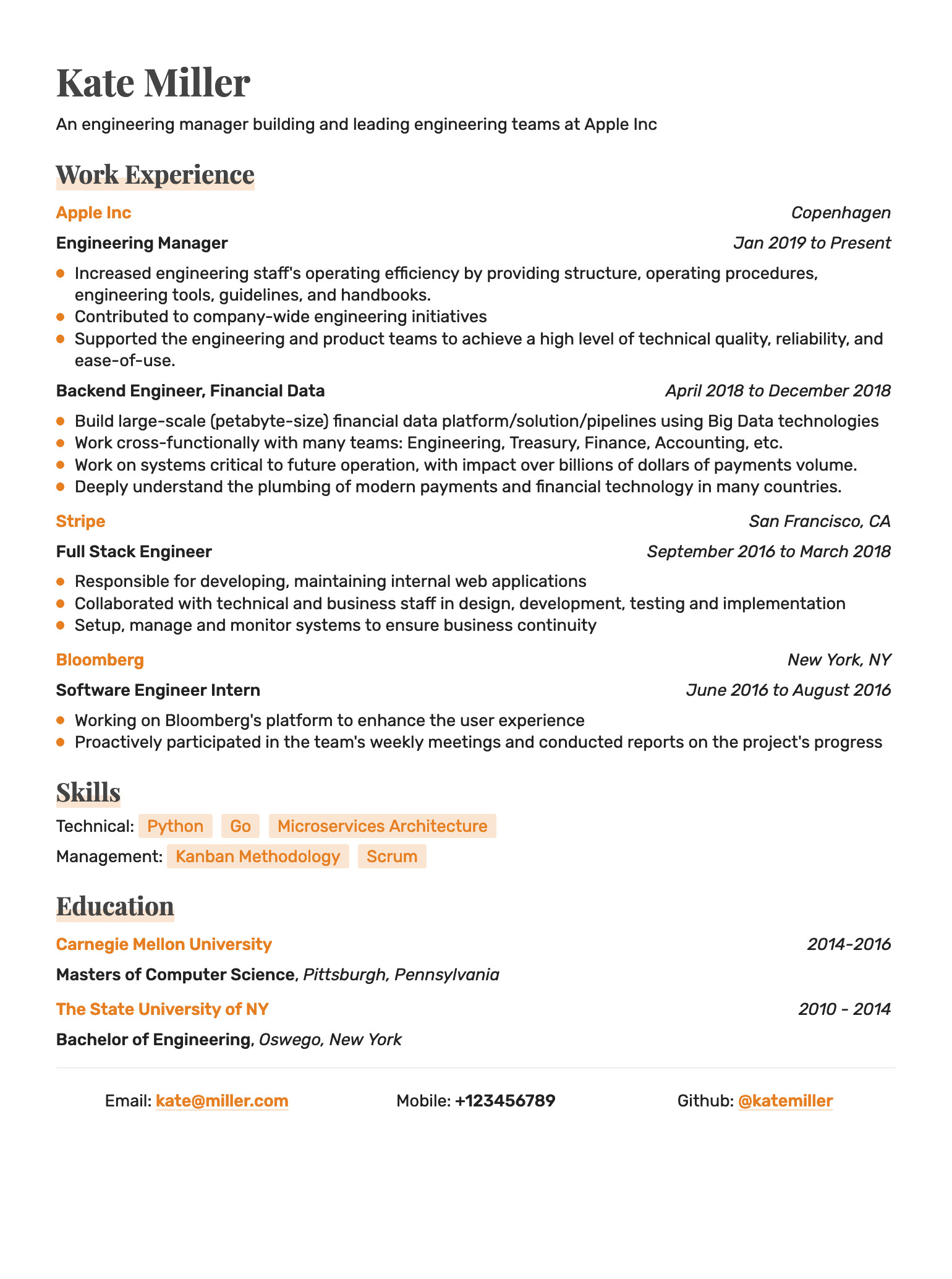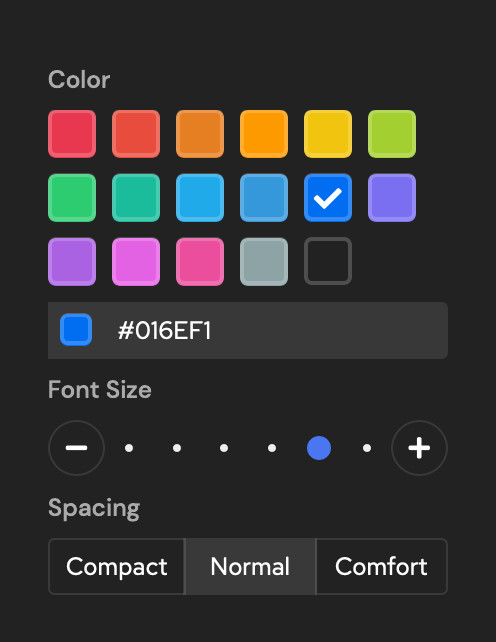 Format your resume easily
Use / (slash) commands or Markdown to quickly structure content, list achievements and highlight skills. Dump your thoughts, organize and format your content without worrying about the design.
Make your resume more engaging
Even the most text-heavy resumes can stand out if they're professionally designed with the right colours, typefaces and spacing.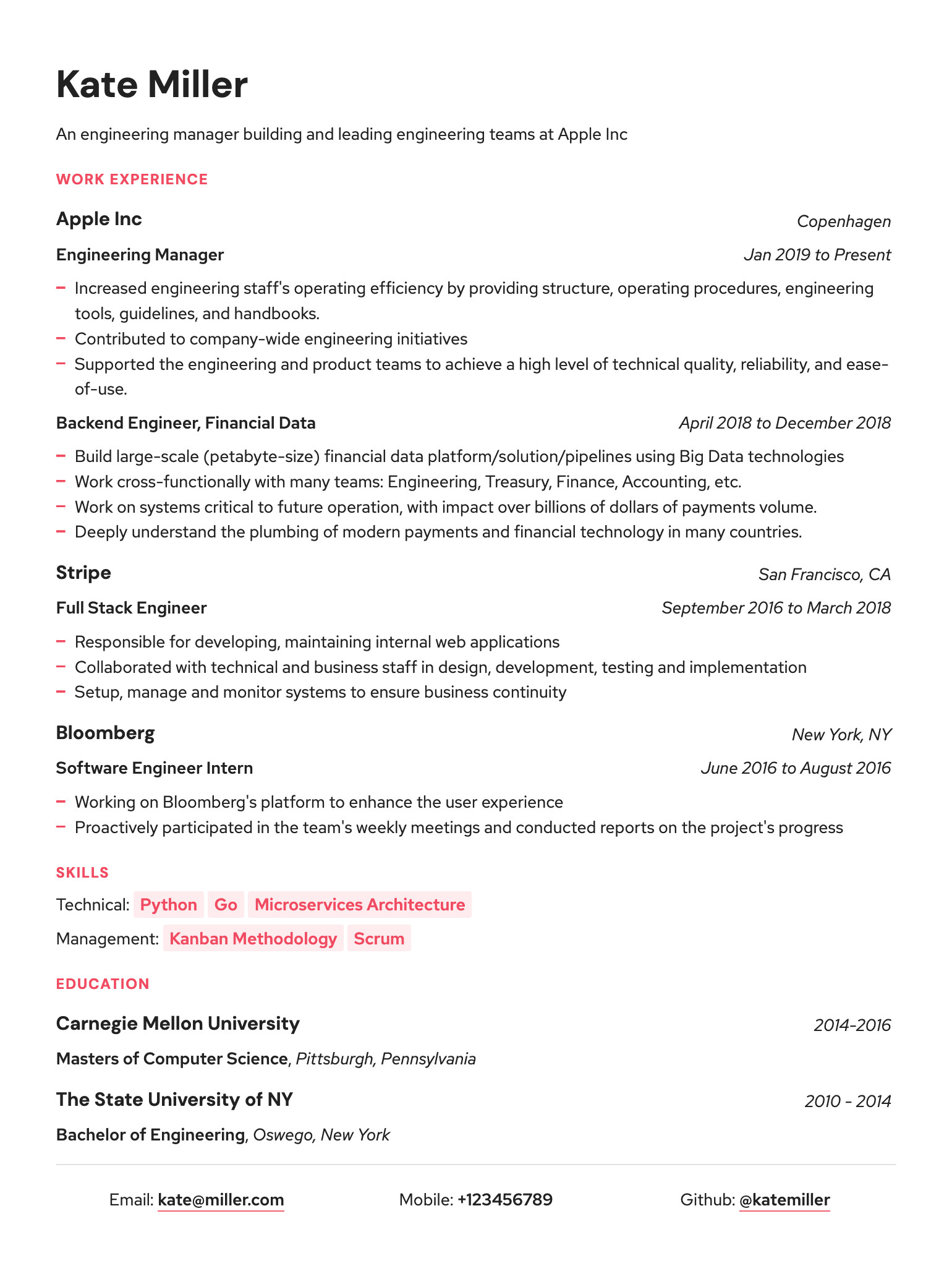 Simple, fuss-free pricing
Unlock downloads beyond your trial period, with one-time payment.
We do not auto-renew upon expiry.