Get shortlisted for your dream job.
A recruiter typically looks at your resume for just 6 seconds!
Make yours stand out from the crowd.
It's frustrating to be tossed away, when you know you are right for the job.

But don't worry, it's just a matter of getting noticed.
Create a resume that brings out your skills well
How can you achieve this?
We've got you covered. Create your resume in 2 simple steps.
STEP 1
Write your content
Use / (slash) commands or Markdown to quickly structure your content.

STEP 2
Pick your design
Fine tune formatting and try out various designs like Instagram filters.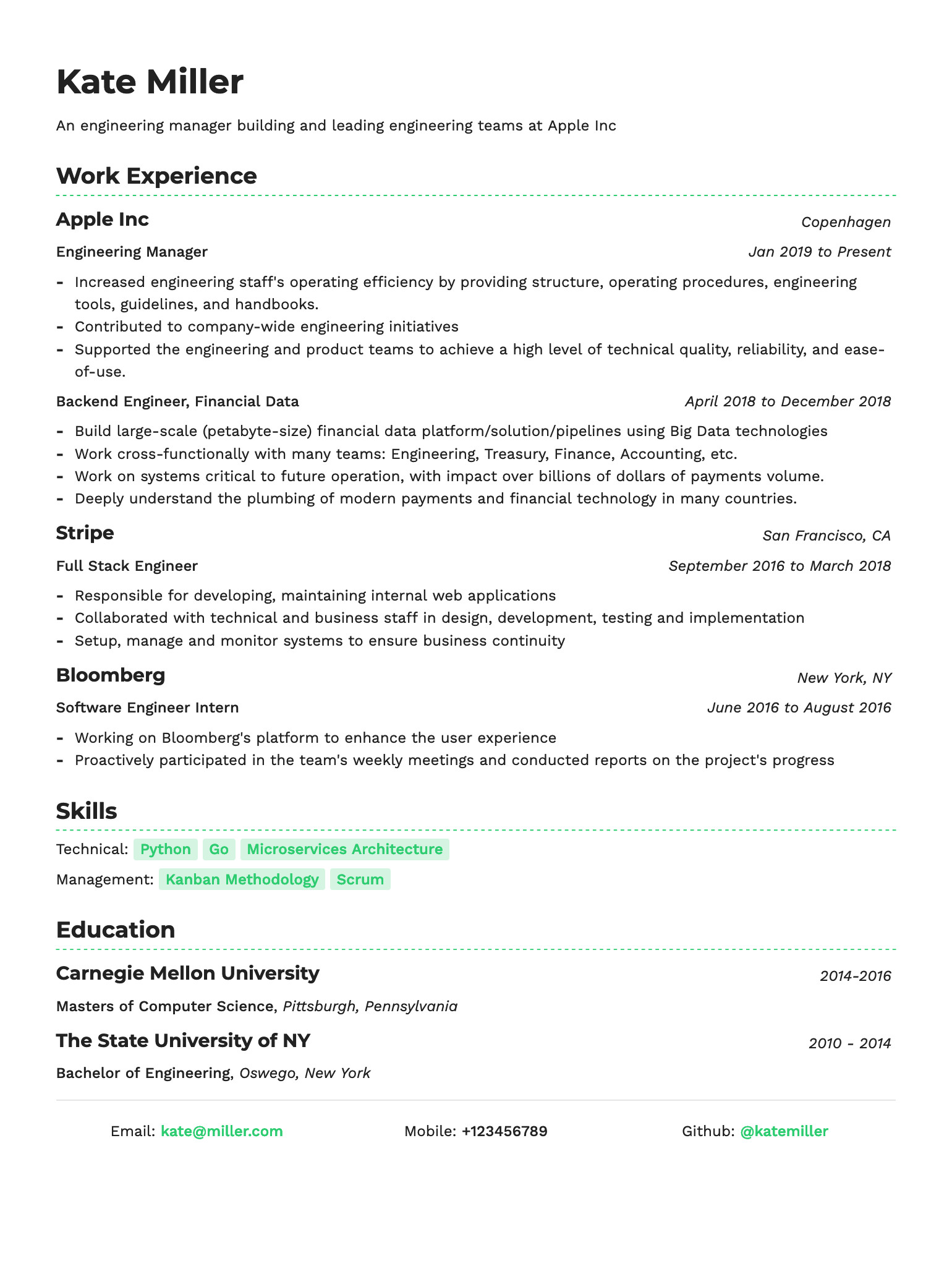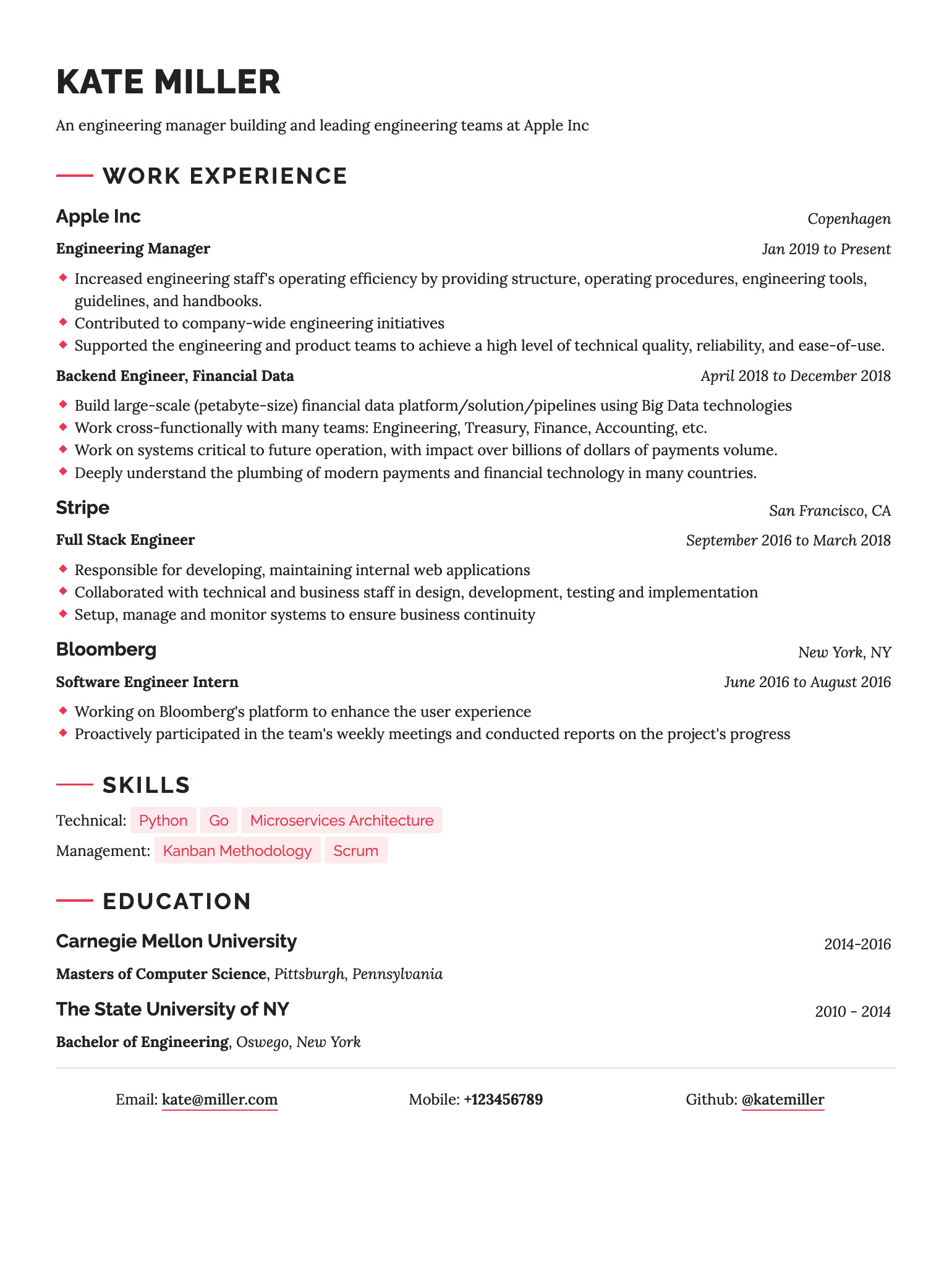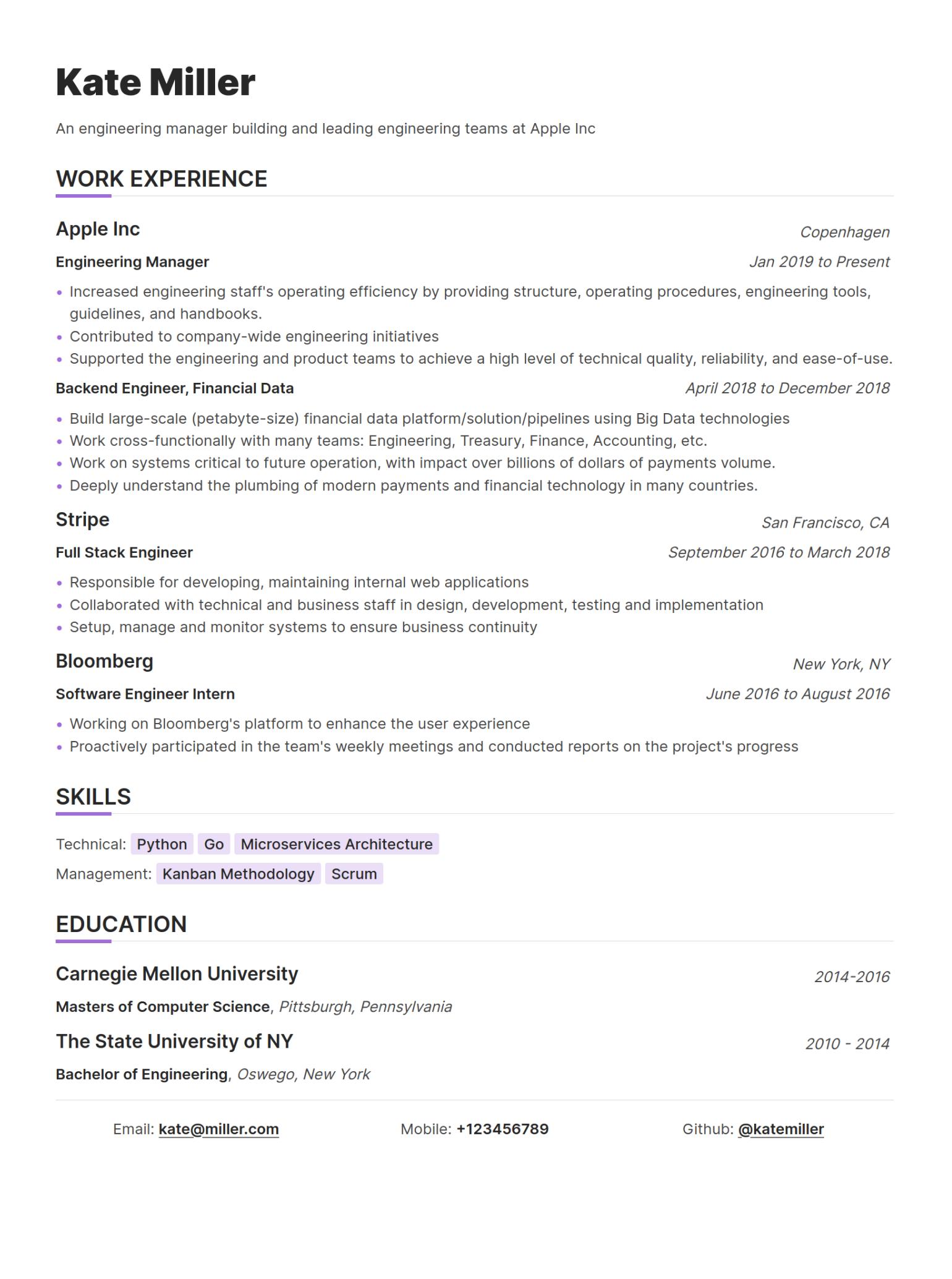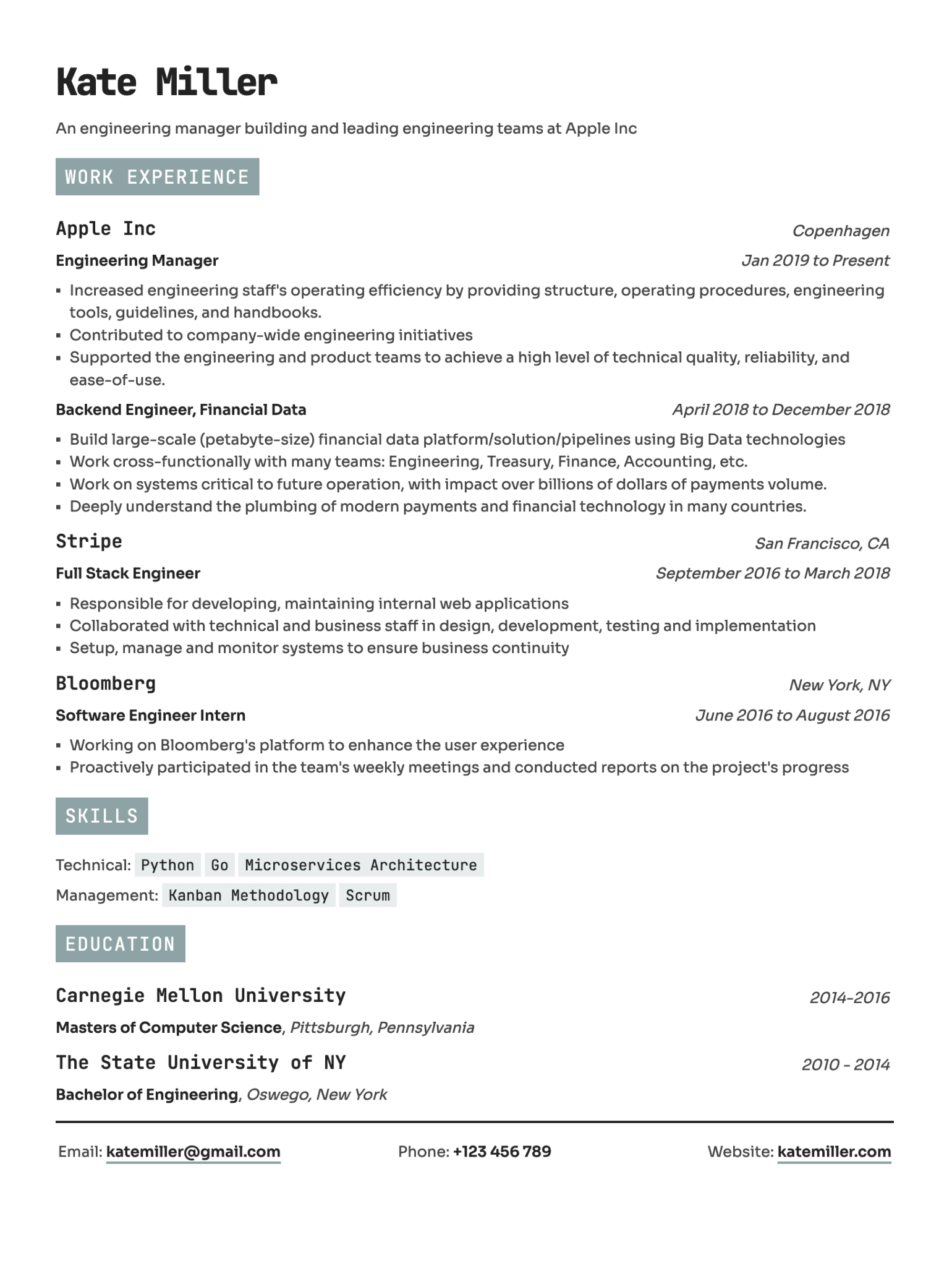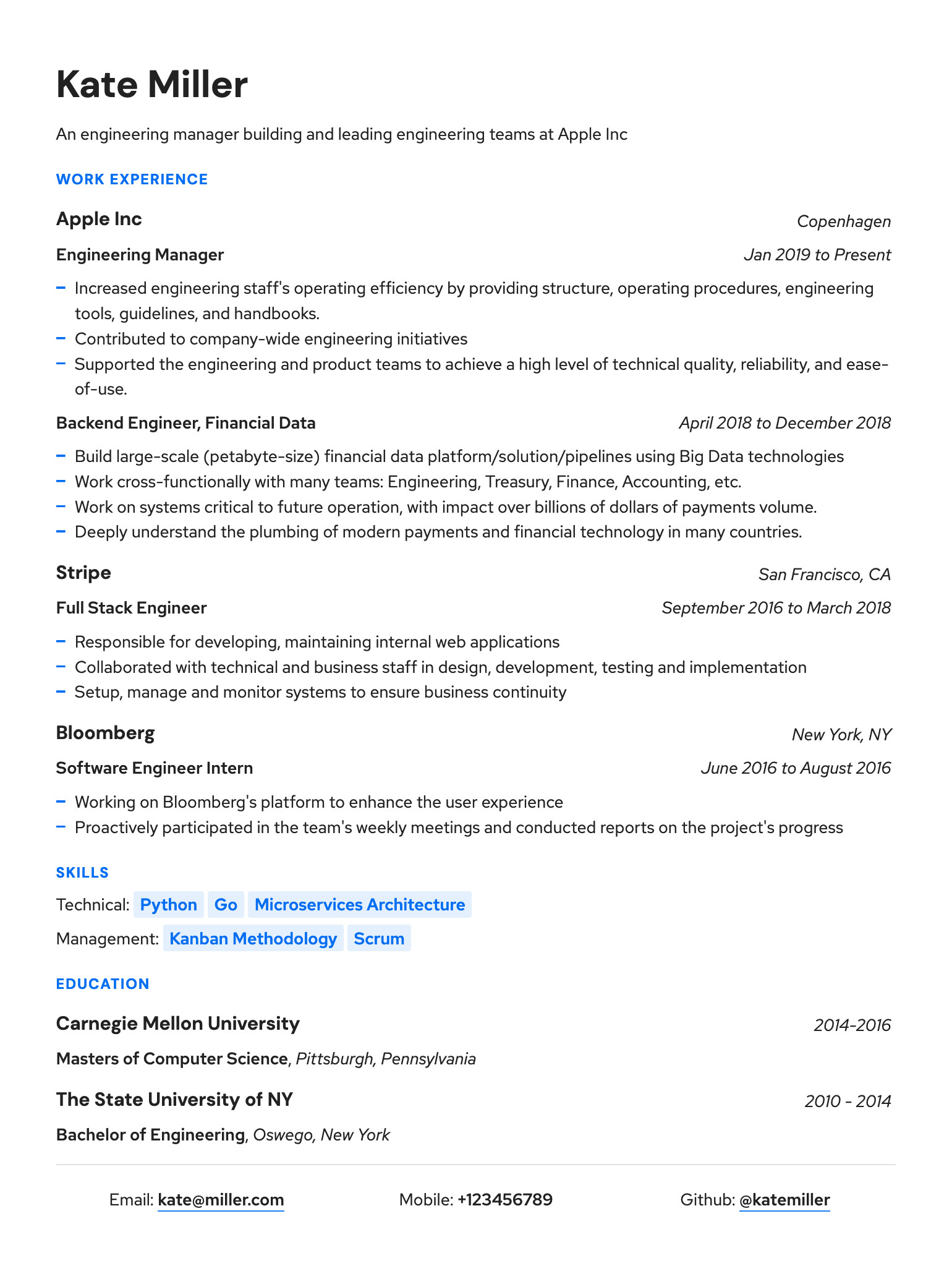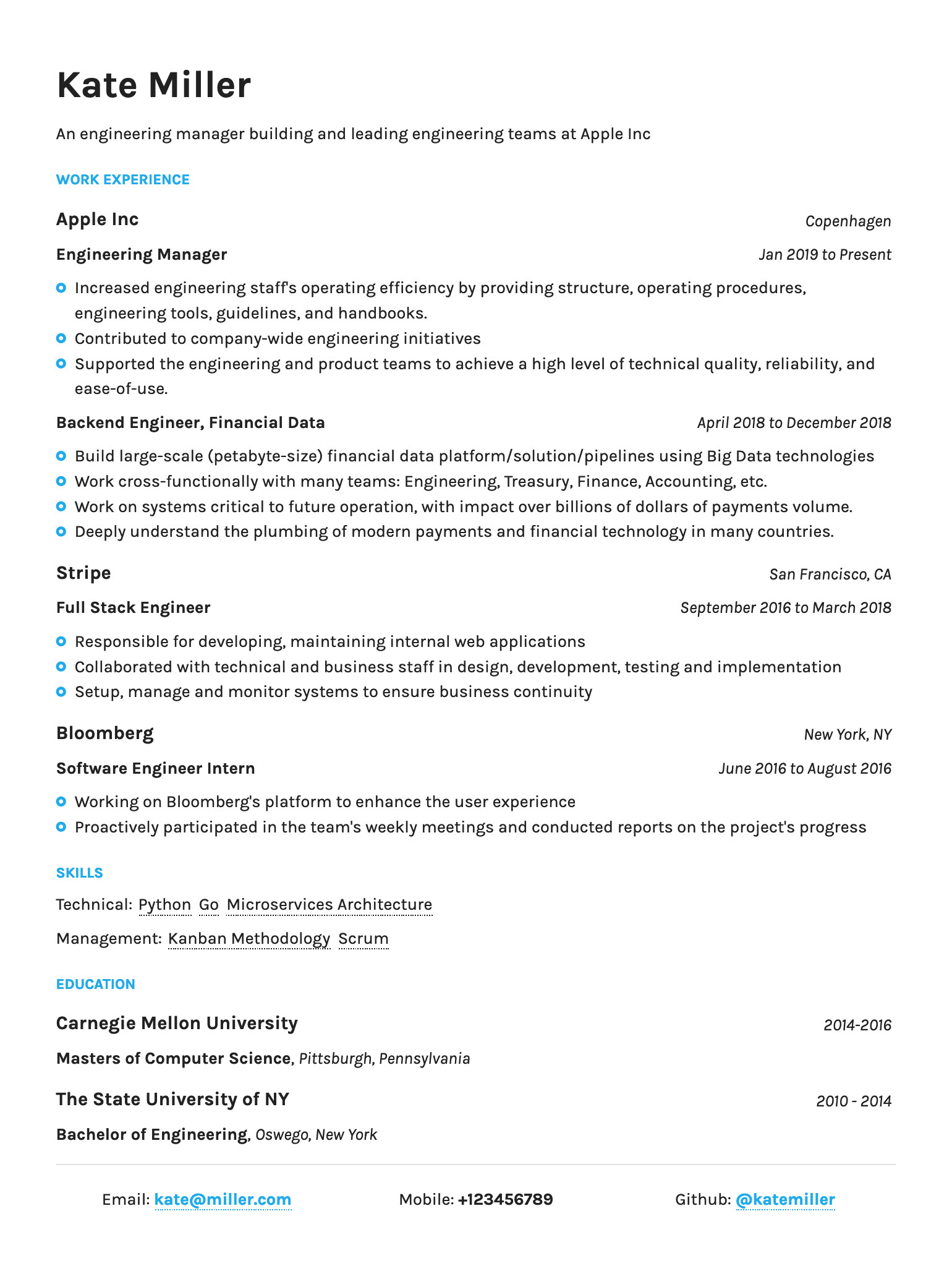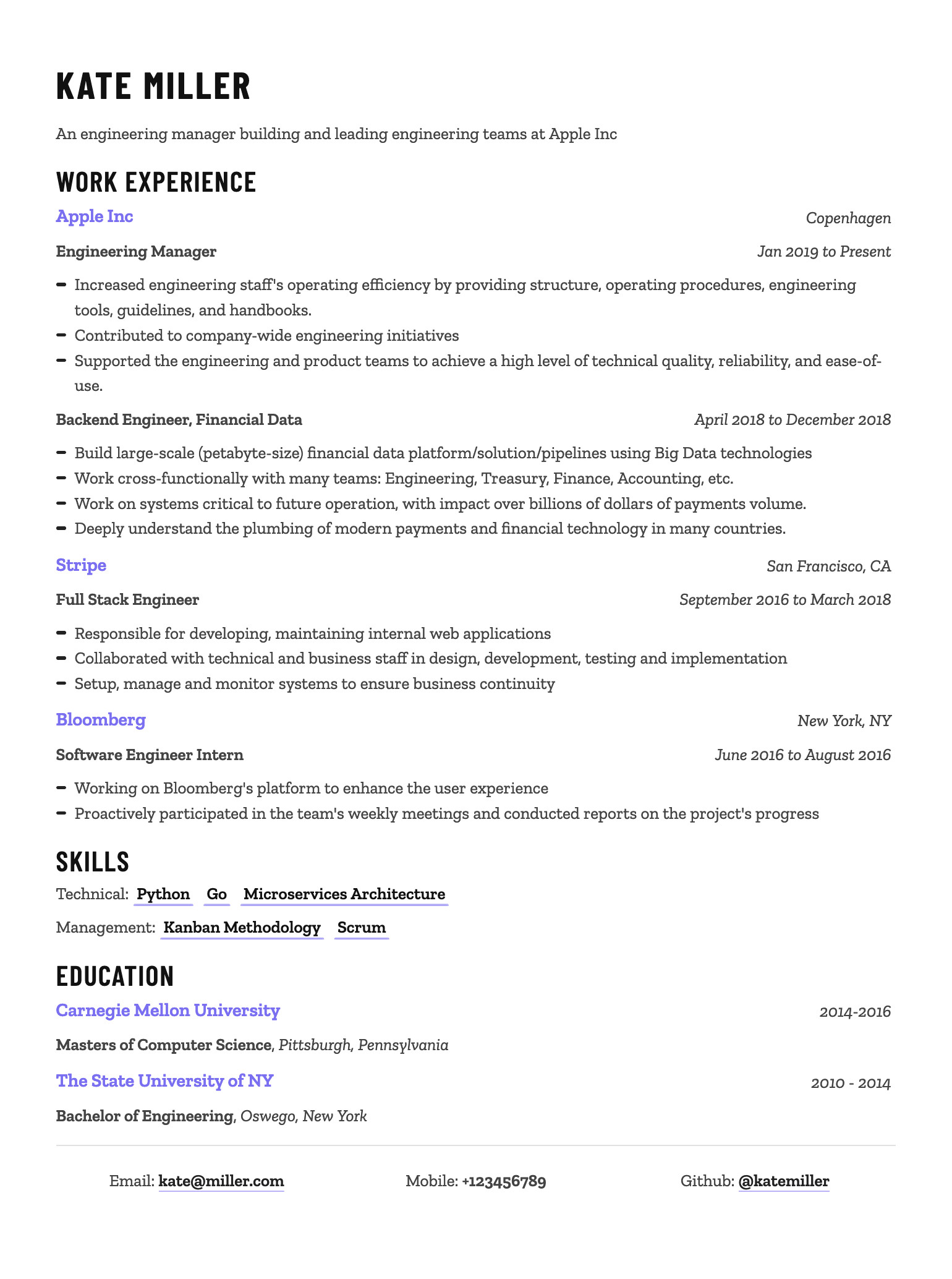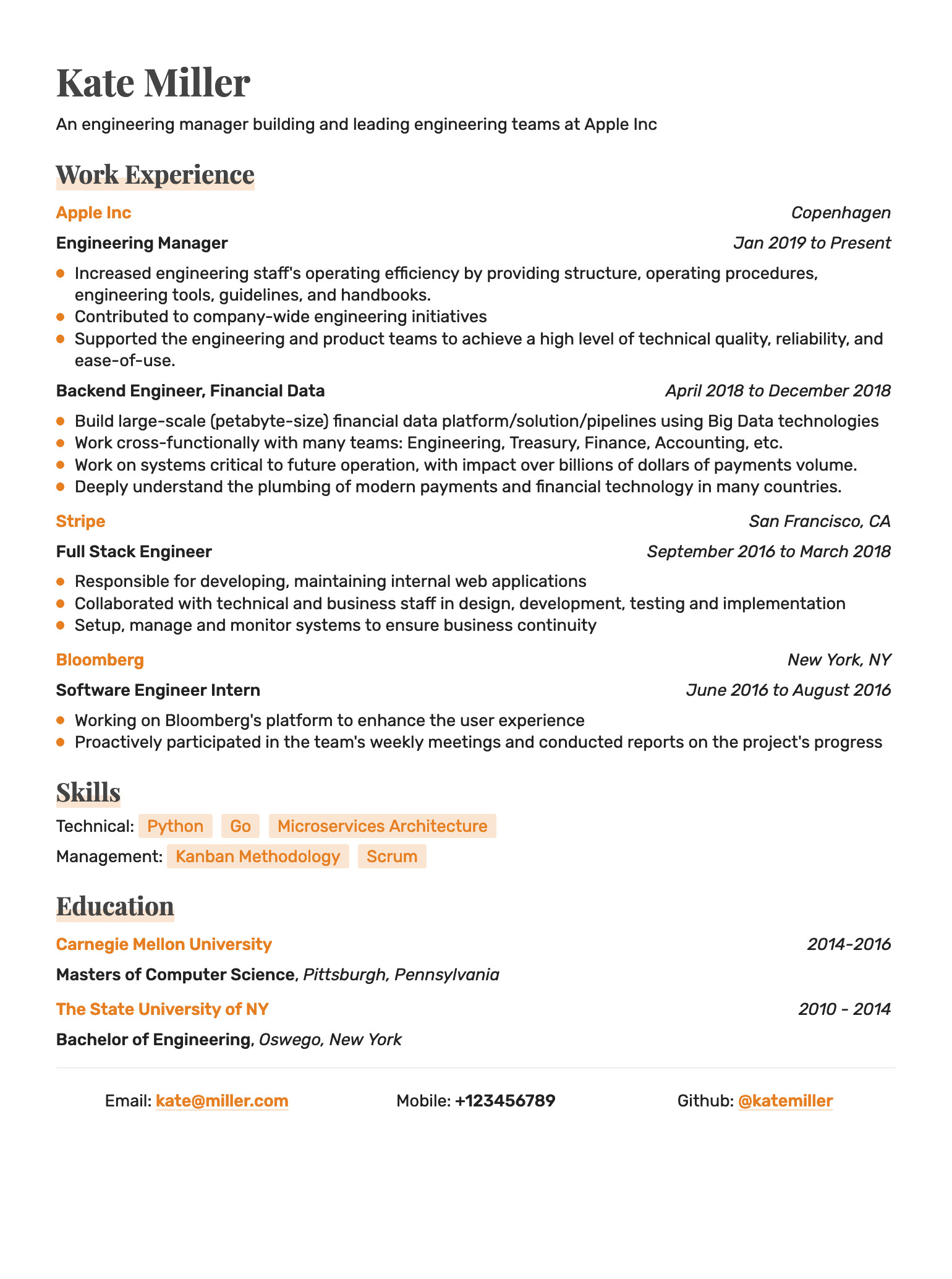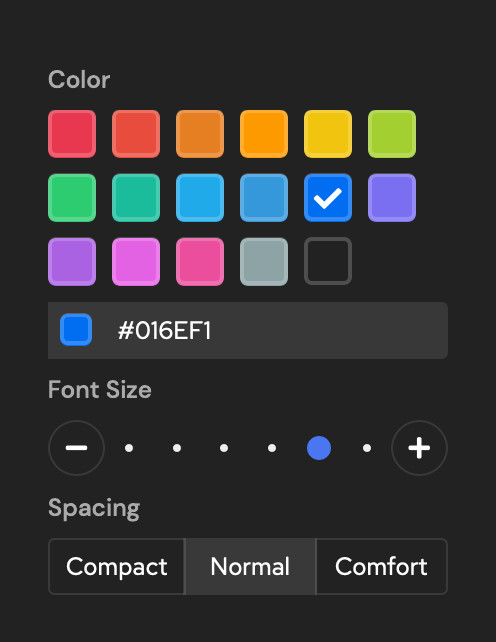 Yass, all done!
Thats it! Now you can download the resume in PDF format.
We have thousands of users, just like you!
Resumey.Pro offers a powerful solution to making sure your resumes and cover letters stand out with little to no effort required. I've been using the service for only a few months and have already received multiple job offers in tech.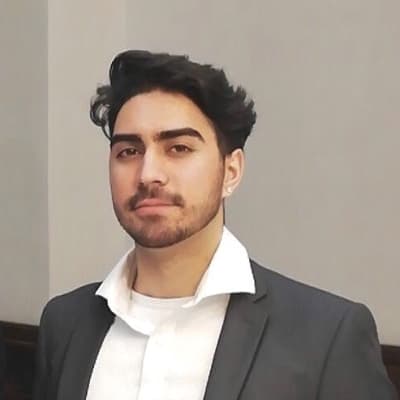 Sohrab Amin
I've been using Resumey.Pro for a while now and love it so much. I advocate for it so much because it's easy to write in Markdown and offers just enough options to make my resume aesthetically pleasing :)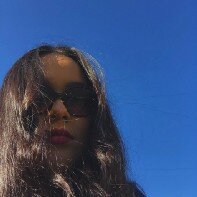 Stephany Lopez
Resumey.Pro is simple, intuitive, elegant, and you never need to worry about the layout, spacing, or styles. The time it saved for me and the professional representation of my resume has been extremely helpful.
Resumey.Pro is the best resource I've found to make resumes. It's easy to use, easy to customize and beautiful. You can have as many resumes as you want and it's very easy to make changes and download. Saves me a lot of time.
I was looking to revamp my CV and came across Resumey Pro. It took me almost no time to get started! Since the formatting is taken care of, I could dedicate maximum attention to the content alone; this is a huge plus!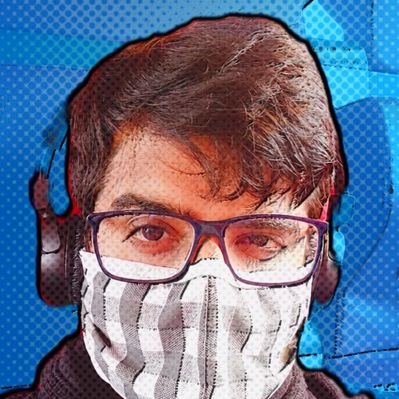 Harsha
Resumes created by
2100+
students, designers and developers
Featured on



Why use Resumey.Pro?
If you want
consistency automatically
It's time to ditch MS Word! With Markdown, your resume will automatically have consistent alignment and formatting.
If you want to
save time & effort
Spend less time on creating your resume and focus more on sending it out. Ready-to-use design templates do most of the heavy lifting for you.
If you
aren't good at designing
With our thoughtfully designed templates, your resume will look professional easily.
If you want to write in
any language
We support all major languages, so you can create your resume in the language of your choice.
How much financial impact will your resume have?
Impact created by my resume
Simple, one-time payment.
Student discounts are available,
drop us a note
to get your coupon code.
Unlimited copies of resumes
Full customization - colours, font size, spacing
Unlimited edits and downloads
We do not auto-renew upon expiry